In Today's SONA : "For Such A Time As This"
Details

Category: Teachings & Articles
Published: Monday, 23 July 2018 01:40
Hits: 1287
In Today's SONA : "For Such A Time As This"
By Augusto A. Kho
LSCA's 21St Founding Anniversary; February 15, 2016
Updated: July 23, 2018 (Monday); 2:10 am
Will you keep silent when the wrong crosses the line and perverts the right?
What will happen today after the President's 3rd State Of The Nation Address (SONA) will determine our destiny. Let us therefore brace ourselves in the faith no matter what happens.
(picture1)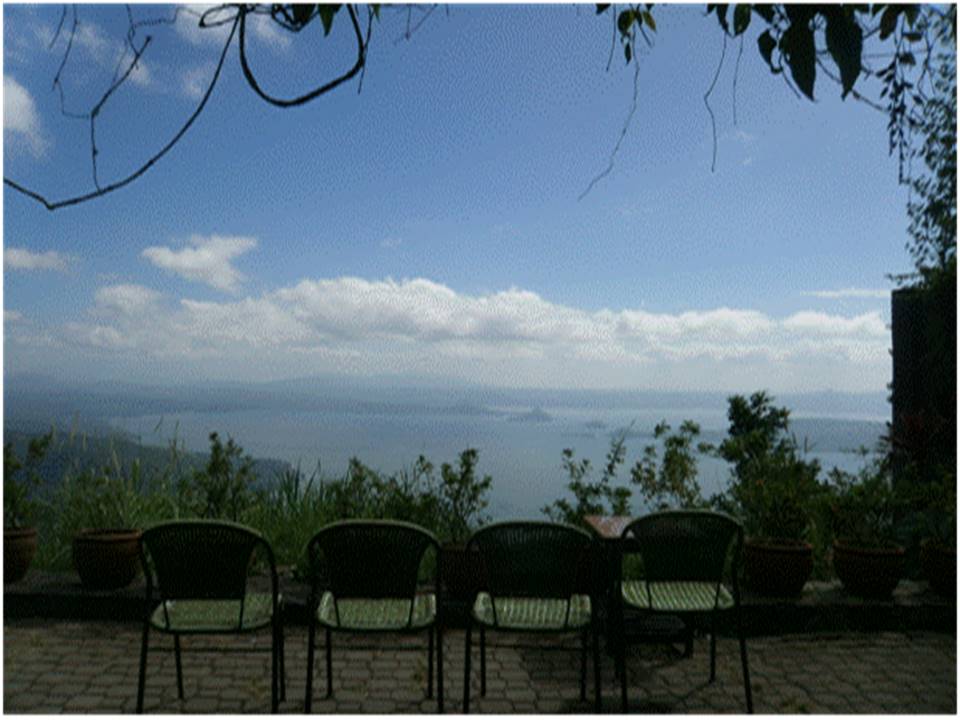 The splendid view of Tagaytay overlooking the serene waters of Taal Lake. (Photo by Peps)
Esther is a young lass who rose to prominence when she became a queen. It was during her time when a wicked prime minister named Haman who held a position next to the king plotted to kill Mordecai, a Jew and all God's chosen people (Esther 3:1-15).
It was Mordecai who told Esther that if she remained silent and will not act in behalf of the Jews, she too will be executed.
Mordecai said, "If you keep quiet at a time like this, deliverance and relief for the Jew will arise from some other place, but you and your relatives will die. Who know if perhaps you were made queen for such a time as this?" (Esther 4:14/NLT).
Will you keep silent when the wrong crosses the line and perverts the right?
Silence is a virtue. I value the moments of silent when in self-contemplation. And there is wisdom in silence (Ecc. 3:7). Silence in Hebrew "chashah" (khaw-saw) means "quiet, still, inactive, to be still." Even a prophet writes about the Lord exercising prudence and silence. "And yet He opened not His mouth," (Isaiah 53:7).
(picture2)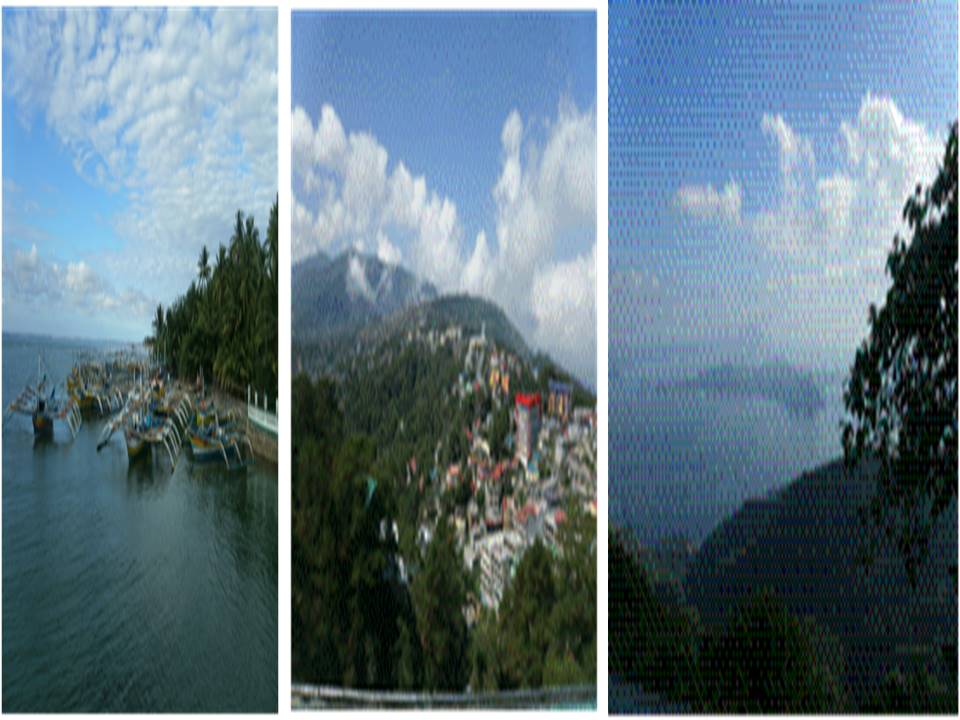 Left: The tranquil river of Bolinao facing West Philippine Sea. Middle Photo: The cotton-like clouds kissing the mountain ranges of Marcos Hiway, Baguio City. (Photos by Peps). Left Photo: Taal Lake (Photos by Peps)
"In the end, we will remember not the words of our enemies, but the silence of our friends," said Martin Luther King Jr.
While there is a divine wisdom in exercising silence, there is also a time to speak, or even fight when it is necessary. If nobody speaks up to rebuke and correct the wrong, how can righteousness and justice ever prevail?
Martin Luther King stood his ground and broke his silence. Esther did the same thing. She said, "And if I perish, I perish," (Esther 4:16).
There are some things that do not happen ordinarily. An event can occur only on a special occasion. Time in Hebrew word "eth" means "an occasion." So when you believe that you have come for such a time as this, then what will you do? Pretend you never heard anything? And do nothing! Or hold your ground and speak up?
Former US President Abraham Lincoln once said, "To sin in silence when they should protest make cowards out of men."
(picture3)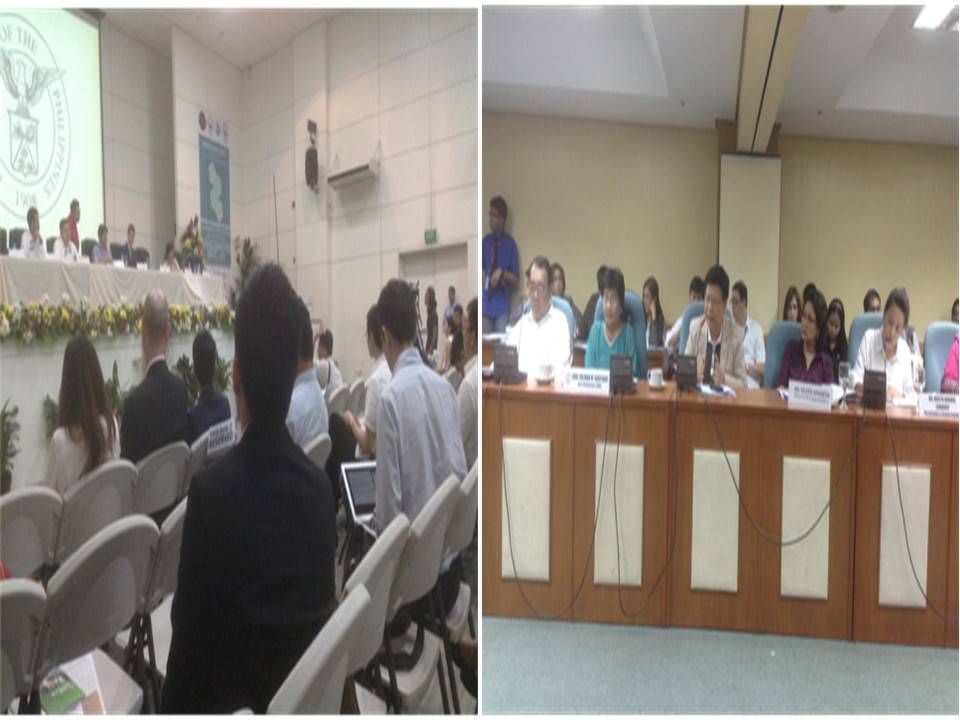 Left Photo: Committee Hearing, Philippine Congress; Batasang Pambansa, Quezon City on "Anti-Sexual Orientation and Gender Identity (SOGI) Discrimination Act," September 9, 2014. I appealed to the Congress to verify the legality and constitutionality of the said bill that defies all laws like Civil Law, Moral Law, Natural Law, Constitutional Law among others. Present were Honourable Rufus Rodrigguez, Neri Colmenares; Linabelle Villarica; Lito Atienza, CIBAC Chinchona Gonzales, etc. Right Photo: Bangsamoro Basic Law (BBL) Forum, University of the Philippines (UP); Quezon City. I asked then the Presidential Peace Process Convenor Hon. Prof. Miriam Colonel-Ferrer the constitutionality of the said bill saying, "Why the Aquino Government is "legalizing" religious state, not just a religious state but religious terrorism" in the form of BBL that assails the sovereignty of the nation. BBL also outright trample "the separation of the State and the Church?"
In today's SONA, the President may certainly talk on certain bills that will re-shape this nation. What these bills and what he will say will determine our lives and the lives of the next and the succeeding generation in the future till Jesus Christ comes. From there our very own religious conviction in the Lord will be put into test.
(picture4)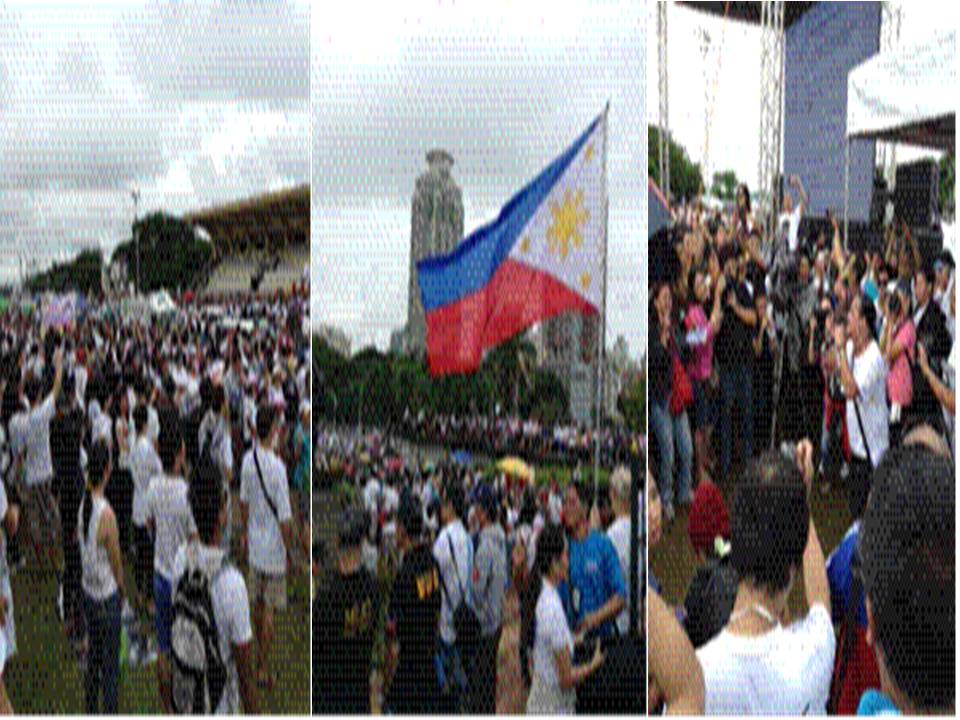 Left photo: Anti-DAP protested in the form of 1-Million March in Luneta on August 26, 2013. Middle Photo: Philippine Flag waved crying out for justice. No less than the public servants who swore their oath of office breached the contract of integrity. Right photo: A local artist sung his anti-PDAP song.
(picture5)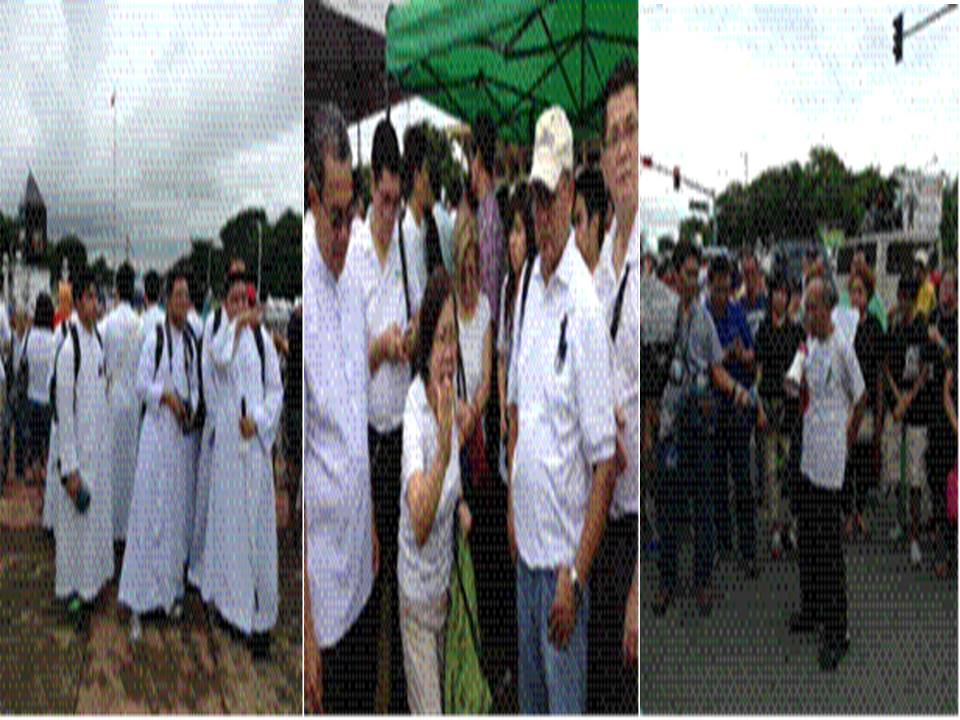 Left photo shows the Catholics while the middle and right photos are the Evangelicals.
But when things go wrong, religious of various forms and shapes should make their common stand not on the basis of religious beliefs but in accordance to their political and moral conviction as a people and as a nation.
Then the true Church who is the Bride of Christ in the like of Queen Esther must rise up and should stand firm on her ground on such a time as this.