When heroes cry?
Details

Category: Teachings & Articles
Published: Thursday, 02 May 2019 02:09
Hits: 1329
When heroes cry?
formerly entitled "Filipino Avengers"
By Augusto A. Kho
April 28, 2019 (Sunday); 7:30 A.M.
Rewritten :May 01, 2019 (Wed); 1:37 A.M.
(Part I out of Part II Series)
When you see a hero cries, how does it feel? Everyone needs a hero. Many dreamed to become a hero but very few want to be one. But when your hero cries, will he or she still be your hero?
(picture1)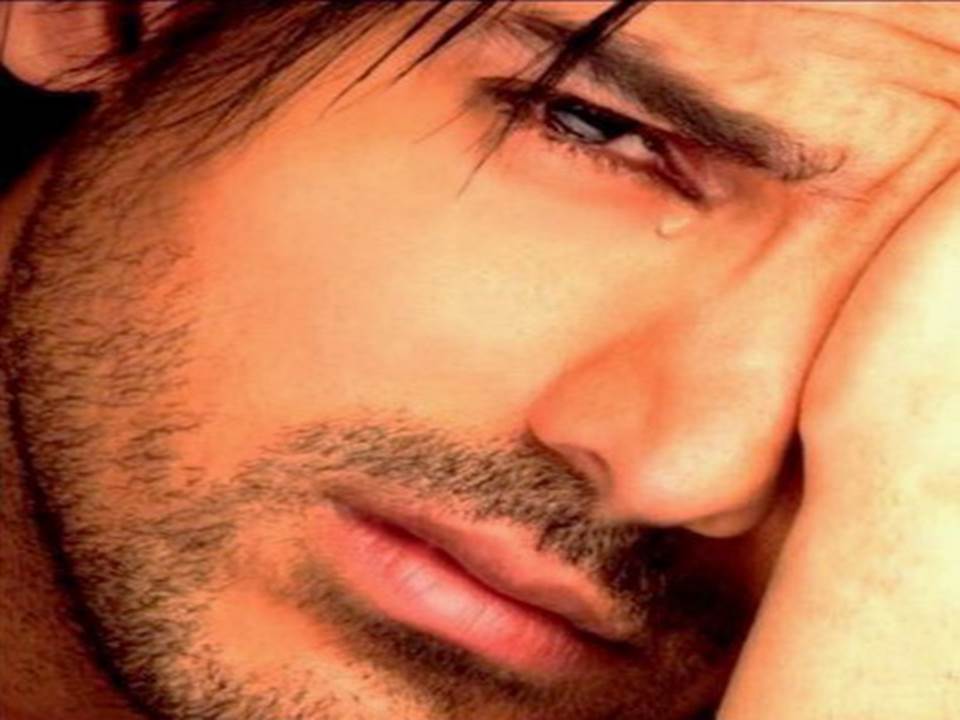 Above photo from the internet
Do men cry?
We made a Courtesy Call to this Police Senior Superintendent of the Philippine National Police (PNP). As a Police Provincial Director, he is a tough guy and he received several accolades and laurels. In many occasions, he had gathered astounding exploits from his police operations service that earned him respect and reverential fear among his peers. To them, he is a hero.
Let us call him Police Senior Superintendent "Delfin Delgado" (not his real name though).

A "hero" is being defined as "a person who is admired for great or brave acts or fine qualities," or "an illustrious warrior." And "brave" is "a feeling or showing no fear," or "unafraid." And that's according to Webster.
Is it the unafraid showing great or incomparable candor, cries? When he cries will that show a form of softness and weakness? Do men cry? Do heroes cry?
When I asked him that I would pray for him, this police superintendent gladfully obliged, I started to open my mouth and prayed for him. Suddenly, this P/SR SUPT Salcedo begun to cry, not merely sobs but wells of tears flowed from his eyes that joined the mucus that ran from his nose. He was not simply did crying, he was actually desperately and mournfully wailing and I couldn't understand. A touch of God perhaps. Or an inner conviction? That truly caught me in surprise. When heroes cry, how does it feel?
Do heroes cry? When hero cries, will you still look up on him?
I felt something strange like a sort of embarrassment or self-pity when I watched those super-heroes in the likes of Iron Man, Captain America and the ever-sulking Thor cried on the big screen. I felt as if it is like a form of defeat wallowing intense emotions in difficult situations.
Can't we disguised as if we're brave in such grave conditions?
In several instances especially in a big crowd of special gathering I would meet some people who are quite aware of my strong advocacy against dubious bills in the likes of illegal jueteng,, exclusive bus terminal, SOGIE Bill, Bangsamoro Basic Law (BBL) now called, "BOL" and "Civil Partnership" or what they call "same -sex marriage."
In one of our stormy deliberation in the Congress at Batasang Pambansa in Quezon City concerning this SOGIE Bill, one man came to me and said, "Uragon ka!." While one of the town mayor accused me being a "trouble-maker" (in the same way that king Ahab accused Elijah as "trouble-maker." (1st Kings 18:18/ GNB). Meanwhile, Kuya Eddie Villanueva when I met him few months back said, "Peps, kumusta ang matapang na pastor (Peps, how's the courageous pastor?."
And when I made a Courtesy Call to then PNP Chief Alan Purisima, he gave me this kind of sharp-piercing looks from his blazing eyes as he watches me approaching to his direction that made me sweaty nervous. And then suddenly his daring and intimidating looks changed into a clown-like smile and uttered these very words, "How is the tiger, ang matapang na pastor ng Pangasinan." That truly stunned me to utter bewilderment. "What does he know about me?" I said to myself.
And in one gathering that was held in a big cinema in Ortigas, the Canadian guest speaker and a prophet pointed at me out from over 3,500 people from the crowd and then he said, "Stand up brother, not you! You! the one wearing a yellow shirt, Please, stand up! The Lord is saying to you, "I will make you a gorilla-fighter,"
The exploits
The exploits? It is merely by weakness.
I had several "bout of fights or exploits" but not physical but verbal tussle in fight for truth, righteousness and justice.
These fights took place most of the times inside the public forums, legislative galleries, quasi-judicial courts, presidential forum, Courts of Justice, plenary halls of the Congress to name a few. In all of these instances, I often say, "How could I do that? " and where in fact "I was … in weakness, and in fear, and in much trembling," said Paul, and he added, "for my strength is made perfect in weakness. Most gladly therefore will I rather glory in my infirmities, that the power of Christ may rest upon me," ( 1st Corinthians 2:3; 2nd Corinthians 12:9).
I wasn't strong nor brave as others think I am. But in those times, I am merely performing my Christian principles to make my own stand on several issues that threatens this nation and the people. It wasn't an act of "nag mamagaling" but in complete obedience to my senior pastor also, Kuya Dan who oftentimes officially sending me to act as his representative.
Those advocacies drained my financial resources, deprived me of my right to privacy, exposes my family to constant intimidation, civil and criminal liabilities and even death threats to name them. And how many times in those struggling moments that I asked the Lord, "I couldn't take this anymore, you better kill me now!" And how many times I blamed God for these? Countless!
And how many times I cried as far from Bocaue to Balintawak wailing and crying while my hands on the wheels and asking God to take my life because "I am not better than the others" (in the same way that Elijah said that to the Lord). 1 Kings 19:4 said, "I am not better than my fathers. "
Men who cried
There are many valiant men in the Bible who cried and they were even heroes. David is one.
When he was a mere lad, David under the power of the Spirit of the living God was unafraid to the champion of the Philistines, a 9-feet tall giant Goliath. With just a one stone, singlehandedly he was able to bring this giant down and terminated him. Yet in many instances, he often seen crying especially in the Book of Psalms.
When he and his friend, Jonathan parted ways, David was the one who cried the most 1 Samuel 20:41 says, "David . . . fell on his face to the ground, and bowed himself three times. They kissed one another, and wept one with another, and David wept the most." In Psalms 39:12, David lamented and said, "Hear my prayer, Lord, and give ear to my cry. Don't be silent at my tears." David did not merely cry but he was also in "sorrows," in "distress," in Psalms 18:5-6 yet he claimed to be a "trained warrior" of God when he said, "He teacheth my hands to war, so that a bow of steel is broken by my arms," (Psalm 18;34).
"War" in Hebrew word "milchamah" means "warrior."
Have you ever imagined yourself having fighting bout with God? Jacob did! In fact, he "wrestled with God" the whole day. Genesis 32:25 says, "he wrestled with him." Wrestling as far as I know is "hand-to-hand combat." Will you do that to God?
Webster define it as "struggle hand to hand." Yet such fearless man like Jacob finally cried when he made a reconciliatory move against his estranged twin-brother Esau and the Scriptures said, "Esau ran to meet him, embraced him, fell on his neck, kissed him, and they wept, " (Genesis 33:4).
An uncompromising prophet who fear not even a king who was able to terminate 450 prophets of Baal even wept and 2nd Kings 8:11 it says, "Then the man (Elisha) of God wept."
Filled with the Spirit and endowed with awesome power from the most High God who fearlessly fought against religious hypocrisy, social injustice, government use of force and grave abuse of power and unrelentingly subdued the power of demonic forces, yet this man as the Scripture said, "Jesus wept, " (John 11:35).
Do men cry? Do heroes cry? Yes! Cries is a sign of strength.
We cry because we are human. We cry in our desperate quest for God. We cry because we need too. Psalm 126:5, "They that sow in tears shall reap in joy."
Joy can only be reaped when seeds of tears are sown. Joy in the Hebrew "rinnah" is defined not merely "praise" but "triumph." I went to Paris in 1995 and I saw along the massive Parisian boulevard the "Arch of Triumph."
Eye-opener
When this speaker shared his observation to a crowd of over 7,000 people saying, "Have you not noticed that many heroes are being produced by Marvel Comics for the past three year? What does it mean to us?"
"Bang!" it says inside of me as a sort of deep conviction and profound revelation. And it is an eye-opener.
The whole world desperately needs a hero. But many are simply dreaming to become a hero but rarely wants to become one.
In other words, hero become a spectacle while many of our Christian brethren with their two-edged sword of Spirit merely remained as "spectators" just like those "cheering crowds" in the movie houses.
There is a big difference between playing one and another is merely watching by. Kuya Dan call them the "fence-sitters."
The pulpit is a great resource of cinematic talkers and brilliant movie-like critics as spectators while heroes are scattered outside the pulpits who are always under-attack and fighting fiercely without rest for the common good of men for the sake of the Kingdom of God. The prevalent lawlessness and social injustices today are very much a proof of "few brave men do."

What is a hero?
The tribes of Reuben, Gad and Manasseh are known in Israel as "valiant men," ( 1 Chronicles 5:18).

Valiant men in Hebrew "chayil" means "a force, army, valor, strength, strong, might and war." It derived from the Hebrew root word "chul" pronounced as "khool" which means "to dance" or "to travail." Travail means Biblically, to "writhe in pain" which also means "'to be wounded."
Isaiah 53:5, speaks on Messiah's fate on the hands of his tormentors that says, "But he was wounded for our transgressions."
No hero is without a war to fight. And no hero is without a wound to bear. A wound speaks of integrity and mark of valor. Anyone who fears pain and losses is not fit to fight. If you choose to become a soldier of Christ, then you must be willing to pay for the price.
In Isaiah 33:7 thus it says, "Behold, their valiant ones cry outside; the ambassadors of peace weep bitterly." Apostle Peter confirmed what Prophet Isaiah said, "By whose stripes ye were healed," (1st Peter 2:24).
Stripes from the Greek word, "molops" is "wound that trickles blood" or "a mark". And any Christian who does not bear the "mark" of the "wound of Christ" can never be a hero. That is why in Revelation 12:11 it says, "And they overcame him by the blood of the Lamb, and by the word of their testimony; and they loved not their lives unto the death. "
Valiant ones in Hebrew "er'el" means "hero," from the root word, "ariel" meaning "lion-like, lion of God i.e. heroic, lion-like men."
Heroes are fearless in the midst of men but fearful before the presence of the Holy One. They growl, roar and attacks like the Lion of Judah
And when this another fearless apostle cried knowing that no one is worthy to open the scroll, one of the elders in heaven forbade him saying, "Weep not: behold, the Lion of the tribe of Juda, the Root of David, hath prevailed to open the book, and to loosen the seven seals thereof. "
The fearless or the valiant men of Christ are those who are mature and whose blood are streaming from the Lion of Judah. The Scriptures said that the " fearful … have their part in the lake with fire, " (Revelation 21:8).
If you are not valiant men of God then you must be the fearful whose final destination is none other than hell.
End of Part I out of 2….