You're the one!
Details

Category: Teachings & Articles
Published: Friday, 21 December 2018 10:41
Hits: 1077
You're the one!
Prepared by Augusto A. Kho
15th Year Christmas Feeding Program
Bureau of Jail, Management and Penology (BJMP) – Balungao, Pangasinan
December 18, 2018 (Tuesday); 9:30am
Behind these bars lies the very image of God
(picture1)
Photo by Peps, 2018 (BJMP-Balungao)
You're the one!
I just got inside BDO-Carmen branch on December 10, 2018 at 9:30 a.m. when the bank teller asked whose next from the queue. As I handed over my bank passbook to her, she exclaimed in amazement and "Sir, Kayo pala (you're the one) si Sir Augusto A. Kho!" I myself was caught surprised of her reaction. After all, I am not a depositor of 7-digit number and often with just a maintaining balance deposit.
People know us even though at times we do not know them. We perhaps become a topic to their daily conversation whether we have done some good or bad.
There are 8 –Billion people today how anyone like a stranger would know you? And some knows you for some other reasons whether relational or through information or information technology especially when you have an account in FB or Twitter. And of course, I don't believe that others will know you by human intuition.
If others know us, will God Himself dare to know us that well?
In the wilderness
Christ has been gone from the wilderness. He too, like human have been tempted but he never give in.
From the wilderness where the Spirit led him (Matthew 4:1) he proceeded right away in the marketplace – at the Sea of Galilee. In Matthew 4:18-22, Christ began calling disciples one by one – Peter, Andrew, James and John. And they followed Him.
The Sea of Galilee is teemed with people of all sorts that time – the fishermen, the traders, the members of the Sanhedrin and of course, where the trade is, the tax collectors will always be there in the like of BIR whose life is centred on money collection.
In John 1:47-48, "Jesus saw Nathanael coming to him, and saith of him, Behold an Israelite indeed, in whom is no guile!  48 Nathanael saith unto him, Whence knowest thou me? Jesus answered and said unto him, Before that Philip called thee, when thou wast under the fig tree, I saw thee." So Jesus saw Nathanael.
It was Philip who first heard about Jesus and he only shared it to Nathanael (John 1:45). Nathanael which means "God has given" didn't believe Philip at first. But he was personally accompanied by his friend to come and see Jesus personally.
As Nathanael is fast approaching, Jesus described him as "no guile" that astounded this young man. That is how Christ perception to Nathanael. Guile in Greek dolos means "deceit" or "trickery." And yet, Jesus saw the young man and he described him as "no guile" which means "pure."
In Matthew 5:8 in the Beatitudes, Christ said, "Blessed are the pure in heart: for they shall see God. " Pure in Greek "katharos" mean "pure, clear, clean." Do we still have clear men today who is transparent as and clean as Clear Shampoo? Do you know one?
Sinners and publicans
In Matthew 9:10, "And it came to pass, as Jesus sat at meat in the house, behold, many publicans and sinners came and sat down with him and his disciples." So in verse 11, you will read that religious leaders and their followers sneered at Jesus for "he is a friend of sinners and publicans." And He was branded as well as Beelzebub meaning, "the prince of the flies."
In Matthew 9:9, it reads, "And as Jesus passed forth from thence, he saw a man, named Matthew, sitting at the receipt of custom: and he saith unto him, Follow me. And he arose, and followed him. "
Jesus passes by
Matthew is not naïve that he doesn't know the Man Jesus. But perhaps he felt as if his soul is watering down should that Man would come and that He would merely pass him by. As a tax collector, he too is being branded as publican and sinner. Is there anything good from him? And who is he that Jesus will dare to give him a second look? But the Scriptures says Jesus "passed forth from thence?" "
Passed forth" in Greek "parago" means "to depart."
Christ was about to depart that day, "but he saw a man, named Matthew…" The Man saw the man! He saw him.

Jesus saw Matthew
The word "saw" in Greek "eido" means "to be aware." In other words, Jesus knows completely and clearly who Matthew was. Eido also means "to consider." Consider? But the word "consider" is a legal term.
Consider is "something of value given by both parties to a contract that induces them to enter into the agreement to exchange mutual performances."
Consideration is an essential element for the formation of a contract. It may consist of a promise to perform a desired act or a promise to refrain from doing an act that one is legally entitled to do. In a bilateral contract—an agreement by which both parties exchange mutual promises—each promise is regarded as sufficient consideration for the other according to Legal Dictionary.
Consider (etymology)
The biblical etymology (study of the origin of the word) of the word "consider" is as old during the time of Moses.
The word "consider" is "to make a plea bargain." When a court made a verdict on a certain case, the accused party can ask, pray, plead or appeal for Motion for Reconsideration (to review again his case). Moses did this.
In Exodus 33:13/ KJV "Now therefore, I pray thee, if I have found grace in thy sight, shew me now thy way, that I may know thee, that I may find grace in thy sight: and consider that this nation is thy people. "
The word "consider" in Hebrew "ra'ah" means "to gaze, to look, to spy, to discern, to stare, to consider."
Why Moses asked God to consider?
Moses asked for God's consideration to change His mind ib His plan to annihilate all the Israelites leaving only Moses and his family (and perhaps Joshua and Caleb) and make him a great nation. The fact is Moses tried to pacify the Lord's burning anger against the people. He also threatened to blot out their names. But Moses quick to defend the stubborn and stiff-necked Israelites and said to God, "Erase my name from the record You have written," that melted God's furious anger to compassion and intercession of Moses (Exodus 32:10-11, 32-33). When Moses asked God "to consider," he was actually appealing, interceding, pleading, or acting as a lawyer in favour of the sinful people. That is what it is meant to consider – to change a judge's verdict in favour of your client.
What Jesus saw
When" Jesus passeth forth" as the Scriptures said, He saw Matthew. Matthew is a publican and a sinner unlike Bartholomew who is without guile. But Jesus saw him so differently endearing. So intense that Jesus' eyes penetrated inside his (Matthew) soul. It is from there that Jesus saw Matthew differently. And it is from there that Jesus made for another consideration.
Can't Christ Jesus passes by again and see you and your case so He could make another consideration? Can't you make a plea bargain for consideration to Jesus in the same way He rendered another consideration to Matthew?
Motion for Reconsideration
A motion for reconsideration or motion to reconsider is a legal filing which someone can make to ask a court to review a decision and consider issuing a new decision in light of the review.
If you are here languishing in jail for any case filed against you, can't you appeal for motion for reconsideration before the feet of Christ?
That is how the word "consideration?"
Webster define consideration as "careful thought, typically over a period of time a long process involving a great deal of careful consideration; a fact or a motive taken into account in deciding or judging something; political considerations; thoughtfulness and sensitivity toward others."
The immoral woman
Christ rescued an immoral woman ready to be stoned to death from the hands of her captors. Jesus intervened in her behalf. And her fate to die by stoning was finally reversed. Can He set you free as well? (John 8:7).
Old Testament legal battle
In Exodus 33:1-15 you find Moses in the court battle vs. God. Moses made a plea bargain. He asked for Motion for Reconsideration. He wanted God to change His mind once and for all. Like a seasoned lawyer, Moses fought hard for the people – the Israelites appealing in behalf for their case. God is about to judge (by killing) all the people but Moses like an attorney intervened in their behalf.
Christ, the lawyer
Christ is just like Moses battling against the enemy and He is intervening in your behalf. Christ is a lawyer! He sits at the right hand of the throne of God.
Romans 8:34, "Who is he that condemneth? It is Christ that died, yea rather, that is risen again, who is even at the right hand of God, who also maketh intercession for us. " The word, ",maketh intercession" in Greek "entugchano" means "to entreat."

William C. Burton Legal Dictionary define "entreat" as to "request, invoke, petition, plead, pray, implore (beg). " Remember the Parable of Unjust Judge in Luke 18:1-8?
Though this judge does not fear God n\or men but because of the woman's persistent cry or plea the judged reviewed her case and her petition or appeal have been granted. In verse 8 of New Living Translation (NLT), says, "I tell you, he will grant justice to them quickly! But when the Son of Man returns, how many will he find on the earth who have faith?"
God knows you
God knows you. Why?
Because you are created in the image of God (Genesis 1:27).
That is why Jose N. Nolledo says in "Constitution of 1987 Explained," this way, "Man is created in the image of God. And every human person must be uplifted." That is why it is enshrined in the Philippine Constitution the provisions in Article II, Section 4 that says, "The prime duty of the Government is to serve and protect the people."
So God knows you in the same way that He knows Matthew as a sinner. Yet Matthew's name means, "a gift from God" just like the humanity you have now which is created in the image of Him is also a gift of God.
Don't just let Christ pass you by. Let him see you (for reconsideration). Make your plea. Make an appeal to Him. You're the one that He knows for the Scripture says, "He knows you by name," (John 10:3).
A Blessed Christmas to all !!!
(picture2)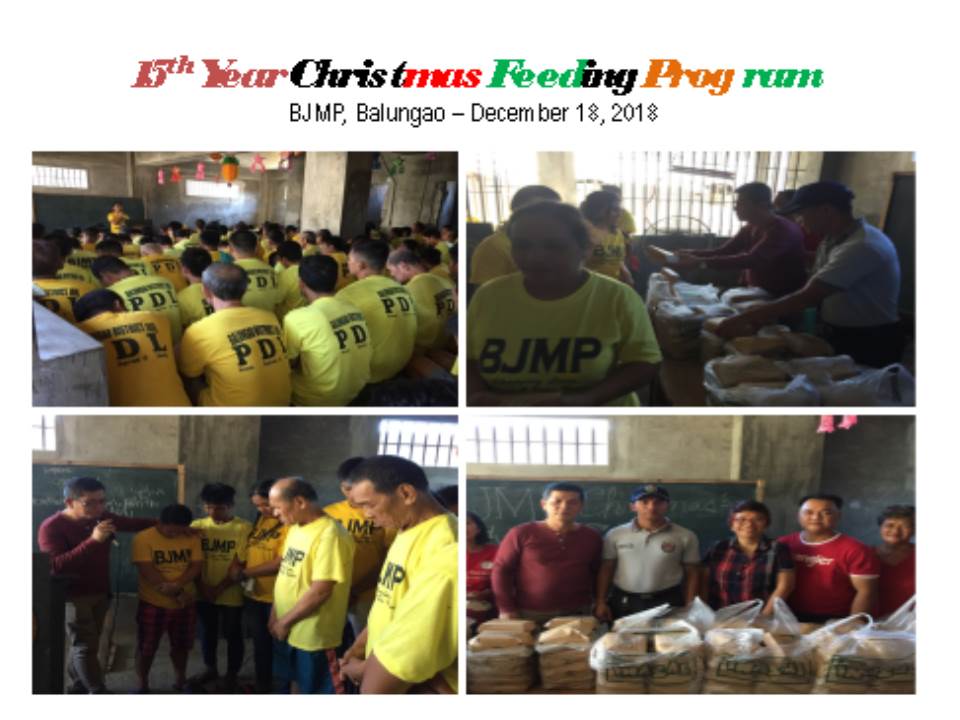 NOTES:
Beelzebub
Beelzebub or Beelzebul is a name derived from a Philistine god, formerly worshipped in Ekron, and later adopted by some Abrahamic religions as a major demon. The name Beelzebub is associated with the Canaanite god Baal. In theological sources, predominantly Christian, Beelzebub is sometimes another name for the Devil, similar to Satan. He is known in demonology as one of the seven princes of Hell. The Dictionnaire Infernal describes Beelzebub as a being capable of flying, known as the "Lord of the flies."

Jesus at the right hand of God
The Scripture has several words translated "right" and the usage of the term, "right hand" ranges from a direction, to the opposite of wrong, what is just or what conforms to an established standard, and to a place of honor or authority. In the case of division or appointment in the Bible, the right hand or right side came first, as when Israel (Jacob) divided the blessings to Joseph's sons before he died (Genesis 48:13-14).
In addition, a person of high rank who put someone on his right hand gave him equal honor with himself and recognized him as possessing equal dignity and authority. And this is what the Apostle Paul writes of Jesus Christ in Ephesians. "And what is the surpassing greatness of His power toward us, the ones believing according to the working of His mighty strength which He worked in Christ in raising Him from the dead, and He seated Him at His right hand in the heavenlies, far above all principality and authority and power and dominion, and every name being named, not only in this world, but also in the coming age" (Ephesians 1:19-21). Here we see God exalting Jesus above all others by seating Him at the right hand of the Father.
The term "God's right hand" in prophecy refers to the Messiah to whom is given the power and authority to subdue His enemies (Psalm 110:1; Psalm 118:16). We find a quote in Matthew 22:44 from Psalm 110:1, which is a Messianic Psalm. "The Son of David" is claimed by the LORD Jesus Christ as He is the "greater son of David" or the Messiah. In this passage of Matthew 22, Jesus questions the Pharisees about who they think the "Christ" or the Messiah is. "While the Pharisees were gathered together, Jesus asked them, Saying, What think ye of Christ? Whose son is He? They say unto him, The Son of David. He saith unto them, How then doth David in spirit call him Lord, saying, The LORD said unto my Lord, Sit thou on my right hand, till I make Thine enemies thy footstool? If David then call Him Lord, how is He his son?" (Matthew 22:41-45, KJV). The position of the Messiah is at God's right hand.
The fact that Jesus Christ is at the "right hand of God" was a sign to the disciples that Jesus had indeed gone to heaven. In John 16:7-15, Jesus told the disciples that He had to go away and He would send the Holy Spirit. So the coming of the Holy Spirit in the upper room on the day of Pentecost (Acts 2:1-13) was proof positive that Jesus was indeed in heaven seated at the right hand of God. This is confirmed in Romans 8:34 where the Apostle Paul writes that Christ is sitting at God's right hand making intercession for us.
Therefore, what we can say is that "God's right hand" refers to the Messiah, the LORD Jesus Christ and He is of equal position, honor, power and authority with God (John 1:1-5). The fact that Christ is "sitting" refers to the fact that His work of redemption is done and when the fullness of the gentiles is brought in (Romans 11:25), Christ's enemies will be made His footstool as the end of the age comes, all prophecy is completed, and time is no more – J. J. Packer
History of Prison Ministry
The vision of 3 women
Sometime in 2003 I received a vision from God on an early morning. In that vision, I saw three young women being released from the prison on a Monday earning morning and one of whom was wearing with white blouse and white skirt. When the Spirit of God woke me up, He gave me a scripture that says, "To hear the groaning of the prisoner; to loose those that are appointed to death," (Psalm 102:20). The Lord assured me that even those who are meted with death penalty will be given a consideration as well.
The action plan
And the Lord wanted us to share them a meal or what we call "feeding program" as the church "action plan." Christ also said that in Matthew 25:35-36, "For I was an hungred, and ye gave me meat: I was thirsty, and ye gave me drink: …I was in prison, and ye came unto me. "
An immediate appointment
I had to call the Jail Warden at the next day right after I received the vision to ask for an immediate appointment. Personally, I shared to the prison warden the vision from God, the scripture made and the immediate action plan of our church.
The confirmation
Jail Chief Warden Taylan said: "It is indeed true! My fellow jail guards received a Court Order on that early Monday for an immediate release of three (3) women, one of them was wearing white all over." When I heard that from him, something like a lightning bold ran all over my veins.
And that is undoubtedly a divine confirmation and a mandate for us to do.
From that time on, we committed to celebrate Christ on a Christmas Season with the inmates through the December Feeding Program
The warden's reaction
Jail Warden, Sr. Insp. Saturnino F. Taylan; of Balungao District Jail during the 1st Christmas Feeding Program on December 23, 2003, he said:
"Inmates of District Jail in Balungao are very much hungry in the Word of God because the way they introduced it is very different and interesting."
Many years passed, Sr. Insp. Taylan was re-assigned in Ilocos Norte, a certain young warden took over in the person of Jail Warden Sr. Insp. William Maneng-yao in 2011. That time between 2011 -2012 , some inmates appealed to me to conduct a regular bible study. But I politely declined their invitation. I said to them, "There are plenty of various religious groups and evangelical pastors who conduct bible study to you, why should I compete with them?" Maneng-yao defended the inmates, "Pastor if the inmates themselves are personally requesting you, not them, why would you turn it down?" My reply was, "I can't stand conducting bible study to them with an empty stomach." Prisoners are one among the least fed people-group in this nation. I, with the support of the church elders decided to conduct a Monthly Bible Study to the inmates plus a free meal.
From the time of Sr. Insp. Maneng-yao in 2011 up to now – we are conducting feeding program on monthly basis for the past eight (8) years.
"War on Drugs"
From the monthly meal budget of P5,000.00 per month, it shoot up to P10,000.00 to P12,000.00 very recently due to Duterte's "War on Drugs" that flooded the congested jail with drug-suspects.
Prison Ministry alone cost P200,000.00 to P25,000.00 annually.
During the church's hard times, we still sustained the church's monthly feeding program to the jail inmates yet church workers' allowances were even 7-12 months delay. But Praise the Lord! He is very sustaining even to this very day.