The Whisper
Details

Category: Teachings & Articles
Published: Sunday, 09 December 2018 23:22
Hits: 2226
The Whisper
By Augusto A. Kho
Christ the Living Stone Fellowship
December 09, 2018 (Sunday); 8:00 a.m.
Stillness is God's whisper to our lives Or can we hear the whisper of the devil more than God?
(picture1)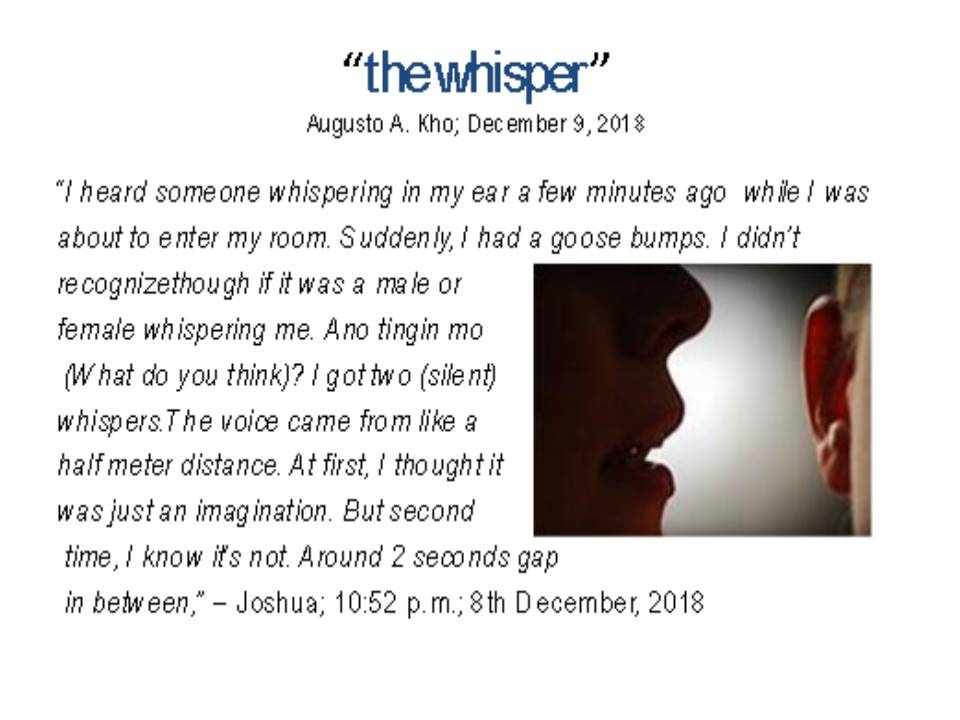 "The Whisper"
"I heard someone whispering in my ear a few minutes ago while I was about to enter my room. Suddenly, I had goose bumps. I didn't recognize though if it was a male or female whispering me. Ano tingin mo (What do you think)?
I got two (silent) whispers. The voice came from like a half meter distance. At first, I thought it was just an imagination. But second time, I know it's not. Around 2 seconds gap in between"
That what I received on the night of Friday, 8th December, 2018 at 10:52 from a brother in the Lord named Joshua Matthew (not his real name). And I had to texted him back right there and there to give him biblical references and I had to call him as well to counsel him.
(picture2)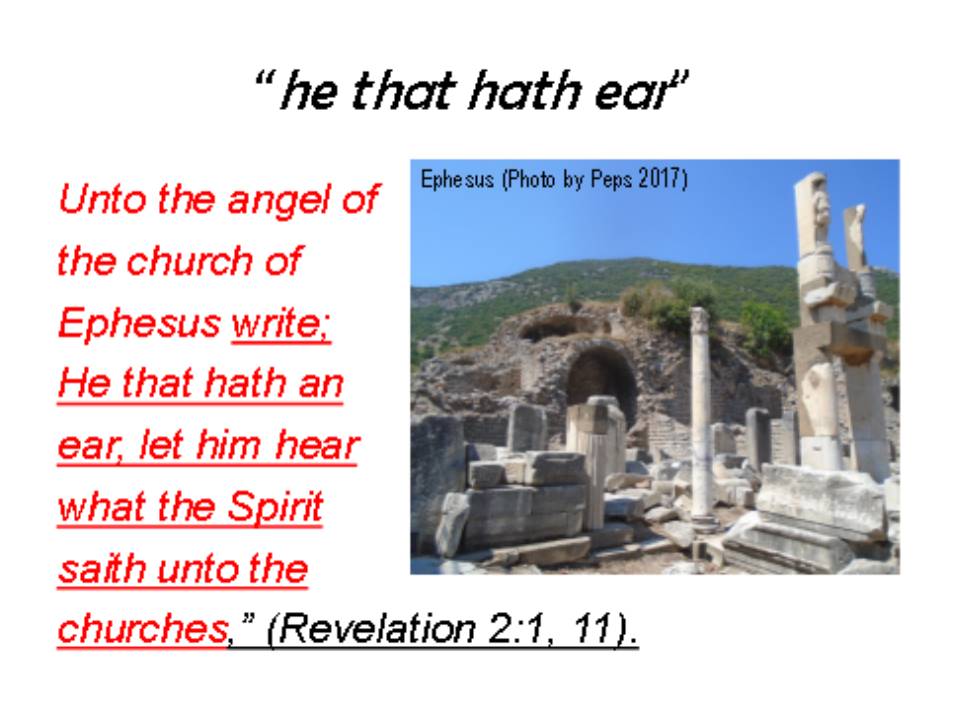 The word "hear" in Greek "akouo" means "to consider or perceive what is or has been said." The word "consideration" is a legal term in the court that "pray for an appeal," or "to make another re-consideration" after a verdict has been passed by the magistrates.
Even to our civil liberty, the "right to be heard" is enshrined in the Philippine Constitution, Article II, Section 4, under what we call, "freedom of speech."
Can't the Lord God exercise His right as well to be heard and to whisper what He wanted to say before our very own ears?

"Even the serpent has said to the woman," (Genesis 3:1) The word, "said" in Hebrew "amar" means "to reconsider" or "to still." Whisper is to speak very softly or quietly or to produce a quiet sound (Webster).
The Whisperers
Psalm 41:7, "All that hate me whisper together against me: against me do they devise my hurt. "

"tsaphaph" (tsaw-faf) i.e. "to chirp or peep (of birds, of ghosts); chatter

Isaiah 29:4, "And thou shalt be brought down, and shalt speak out of the ground, and thy speech shall be low out of the dust, and thy voice shall be, as of one that hath a familiar spirit, out of the ground, and thy speech shall whisper out of the dust."

Romans 1:29, "Being filled with all unrighteousness, fornication, wickedness, covetousness, maliciousness; full of envy, murder, debate, deceit, malignity; whisperers." Greek "psithuristes" i.e. secret maligner or injurer.

2 Corinthians 12:20, "For I fear, lest, when I come, I shall not find you such as I would, and that I shall be found unto you such as ye would not: lest there be debates, envyings, wraths, strifes, backbitings, whisperings, swellings, tumults:" "Whispering" in Greek psithuristes i.e. slanderer
However, those are negative whisperers that bring us down. Sometimes he who hurts us more is the one who is very much closed to us. When Joshua shared he heard whispers I asked him not to entertain any strange voice unless he knew it is from the Lord God. Territorial demons are stationary looking for a prey. I have had ministered a few of them who were in the end being possessed by familiar spirits or demons after entertaining strange voices or whisperers. Using the name of Jesus has the power over these voices or in casting out evils (Mark 16:17).
Higgaion
On the other hand, in a song, there is an interval or intermission especially when you shift to a higher note. At times, when youin still or in quietude (for whatever reason) then you hear the whisper of God
Psalm 9:16, "The LORD is known by the judgment which he executeth: the wicked is snared in the work of his own hands. Higgaion. Selah."
Higgaion or Selah, what does it mean?
A brake pedal
I remember one time when suddenly my car was suddenly broke down in the middle of the road while catching up for a very important speaking engagement. And I asked God, "Why?" He answered back, "You need to step down the brake pedal to avoid car crash." In the same way, God has to slow us down to avoid further physical injury (or emotionally).
When King David fled for his own safety from his son Absalom who took over his kingdom and wanting to slay him. When David sung this song it goes like this, "There is no help for him in God," then he abruptly gone into a great solitude and he said, "Selah!" (Psalm 3:2). Selah is like a sudden stop, a sort of a brief pause perhaps a cry or longing of a soul.
Similarly, Higgaion in Hebrew "higgayon" means a "meditation" or "a murmuring sound that is, a music notation similar to affettuoso to indicate solemnity." Affettuoso is a solemn sound.
affettuoso: tender or affecting —used as a direction in music (Webster).
affannato, affannoso ; Anguished

affetto or con affetto with affect
(that is, with emotion)

affettuoso, affettuosamente, or affectueusement (Fr.) With affect (that is, with emotion); see also con affetto

affrettando i.e. Hurrying, pressing onwards
Selah on the other hand means "a pause" or "a suspension." If you are a student you call it "recess." If you are a stage actor you call that "intermission" which is a "break between interval of your stage play." God allows intermission for a reason. Selah is to break us and bring our feet down on the ground. Only when God gives us break that we can learn more.
A rare thing
Oftentimes we hear the voices of men if not the voices of the world but seldom that we can hear the voice of God. It is indeed a rare thing to hear a divine revelation from God when most people especially the millennial now are more hooked into cell phones, Facebook, Viber and other modern gadgets.
Even the Seven Churches of Asia are not spared, hearing God is a rare thing as well. Lord has said, "Unto the angel of the church of Ephesus write; He that hath an ear, let him hear what the Spirit saith unto the churches," (Revelation 2:1, 11). So all the churches mentioned in Revelation chapters 2 and 3 were commanded by the Lord "to hear" what the Spirit is saying to the churches
(picture3)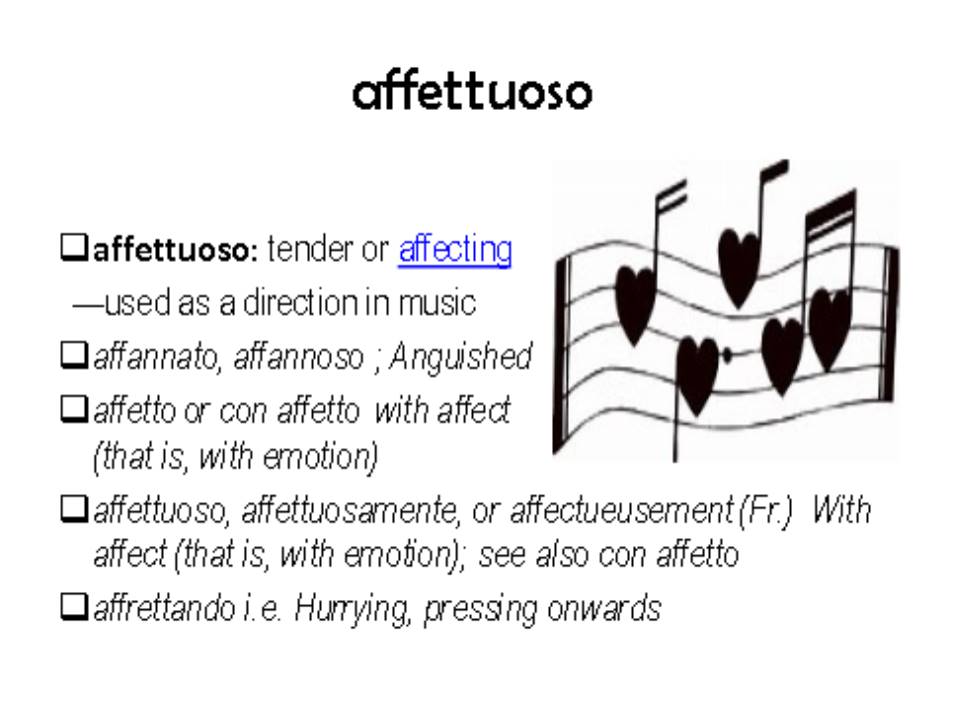 I heard a Filipino artist who was one among the judging panel commenting, "When you sing, you feel it. You sing with your emotion." We're human, we cry when necessary. We emote myriads of emotions depending on what's situation we're in. Even Christ cried when He was on the cross and He said, "Father, Father, why thou hast forsaken me?" It is a heart-breaking moment when Christ broke down. The pain is there. The agony is there.
The wilderness
This late November, Richard Jones of the Father Heart Ministries based in London shared about Robert Clinton's Book on "Six (6) Seasons " of our lives ; each with 10 years long, not exclusive, average of season for 10 years (and I just sharing 4 out of these 6 seasons).
Sovereign foundations. Even foundations that we laid even before we knew Him. Robert Clinton identified that the Lord is building in our lives even when we are still children.

Discipleship Season. Either we come to faith in Christ or come to relationship with God or growing up in Christian Family. Somehow we become serious without relationship with God and our desire to know him.

Ministry beginnings. People begun to identify the gifting in our lives. And they begin to given us opportunities to spread our wings. Most Christian leaders never go further than that. We reached out CEILINGS and we feel that we cannot go further. Most of the time, ministry that flow our own abilities, that flows from our resources and strength. The next season is most difficult – 10 years long.

Wilderness season. What characterizes this season is the breaking of our strength, it is cycles of testing. Christ was led by the Spirit in the wilderness where He was put into test (Matthew 4:1)
The whisper of the wilderness experience is our breaking point when we learned to lose our dependence on self and merely rely on God's strength, source and provision. It is only then when we learned to walk in the Spirit.
Lie Down
Last November 26, 2018 in Palawan 6, Frank Naea, YWAM President in New Zealand shared this:
"The heavenly Father said to me, "Lie down." I answered back, "Why will I do with that? When you lie down, what will you do ? Nothing!" Then He spoke and said "Lie down." And I looked again.
I realized that I have misconception when it comes to JOURNEY. It about the speak Pacific Navigation. There is one fix point in heaven and one fix point is in you. Between two points is the horizon.. What happens is that the horizon will come to you but you have to practice in different perspective. I am on the journey. Every place where I count on to the journey of the father is when I will find myself – be physically, or financially.
If you would come to end of yourself then that is when you find yourself. You go to the hospital and the doctor will say "be still!
And Frank is right! The doctor will tell you, "be still!" There must be a reason in the season of stillness.
(picture4)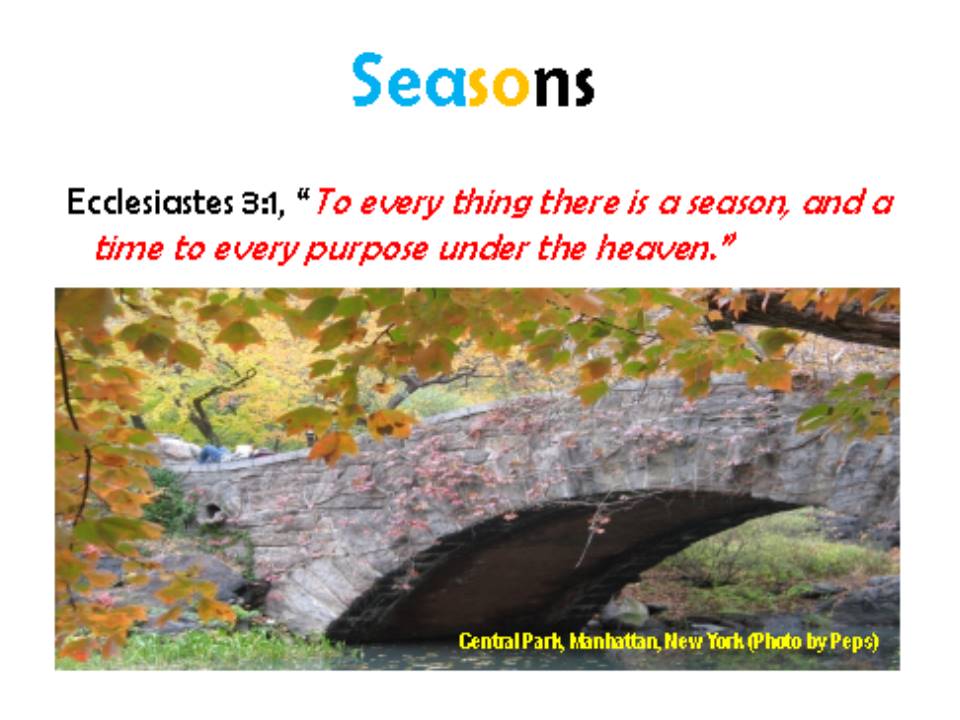 When I was 40 years old when I had this TIA or transient ischemic attack. It is a stress-related stroke and my half body on my left nearly became half-paralyzed.

When I was brought to the Emergency Room at St. Luke's Hospital in Quezon City, the attending physician asked me merely to lie down and he told me to refrain from moving. In the next 6 hours, I hardly moved and merely looking up to the ceiling. I could feel every air I breathed and I could hear every heart beat I have had. I felt I was completely helpless. When you are in the end of yourself it is only when you realized that God is all you need.
God's ministry
When I was released from St. Luke's Hospital the first thing I did when I arrived Pangasinan was to visit the church office. As I sat down there quietly on the swivel chair, the voice of the Lord came and He said, "Peps, I am not interested in your ministry. My ministry is you." In other words, God isn't impressed in our ministry. He pressed on more on intimacy.
From there I realized that many of us often measure success in terms of productivity forgetting that God prioritizes relationship more than the ministry and self-gains. However we often traded intimacy with God for ministry.
And Frank testified that when he lost everything – his job, his car, his house and everything when God spoke to him and said:
"Frank, what will you gonna do to change the world?" Then He said to me, "In just three days, one name (Jesus) did lie down and the whole realm changed".
True enough! Only when you and me lie down as dead when we can say, "I am crucified with Christ: nevertheless I live; yet not I, but Christ liveth in me: and the life which I now live in the flesh I live by the faith of the Son of God, who loved me, and gave himself for me," (Galatians 2:20)
We cannot change the world unless we die in ourselves. Only when we die to ourselves, the Christ rises in us. They would see in us not us but Him.
Breaking point
At times, only when we still ourselves from the haste of life that that Lord will speak to us. We need a breaking point give God a space to work in us and through us. Just like to Moses and Elijah.
Just like Moses when God put him on still as exile in Midian. Moses fled from Egypt away from his own people and left behind his reputation as a prince of Egypt. It is in the stillness of the wilderness when he heard the voice of God saying, "Moses, Moses," (Exodus 3:2). That was 40 years later when Moses left Egypt. It is in the wilderness when Moses heard God personally calling His Name. It is the whisper of God that brought Moses met God face to face at Mt. Sinai. It is that whisper that brought Israelites great deliverance from the hands of the Egyptian to the Promise Land.
Elijah have gone through this whispering wilderness experience in life. Fearing his life, he fled and hid himself in the vast wilderness of Sinai. Elijah crossed this vast barren desert by foot perhaps many, many days if not weeks. It must be a long, wearisome, distressful journey. (While we travelled it in 14 hour-drive from Mt Sinai, Egypt to Jerusalem last year).
(picture5)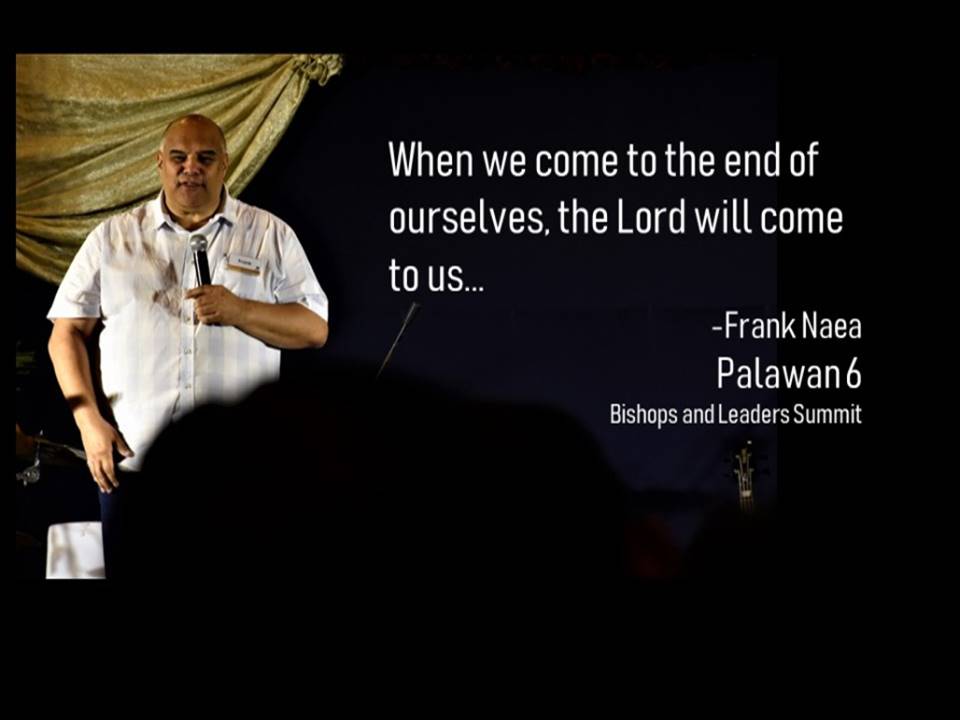 Elijah learned that whispering wilderness very, very well. He was freaking mad and wanted to end his life and he kept ranting God. In 1 Kings 19:11-12 it says,
"And he said, Go forth, and stand upon the mount before the LORD. And, behold, the LORD passed by, and a great and strong wind rent the mountains, and brake in pieces the rocks before the LORD; but the LORD was not in the wind: and after the wind an earthquake; but the LORD was not in the earthquake:  And after the earthquake a fire; but the LORD was not in the fire: and after the fire a still small voice. "
Did God give him up? No! He will be coming to give prepare the way of the Lord like what John the Baptist did. Behold, alachi 4:5-6, " I will send you Elijah the prophet before the coming of the great and dreadful day of the LORD: And he shall turn the heart of the fathers to the children, and the heart of the children to their fathers.;"
Sweetest whisper
One time, the Lord lifted me up to the heavens. I soared like blasting rocket joining the stars in unknown direction. I felt I have been placed in a time machine that one moment in space is like a thousand years. When I reached where He was – I saw myself floating on the firmament with clouds on my feet. I couldn't see His face because glory surrounded His Being and countenance. Then instantly, I disappeared from His sight until found myself kneeling down. From there I asked, "Why?" He said, "When I am pleased with you as my son, I can give your everything that I have."
He did! He gave us His Son. When we were yet sinners, Christ died for us.
The ultimate ministry that we can give to the Father is for us to become His sons (John 1:12). Richard Jones said, "When God calls you a son, it is the most profound thing that God has ever said" to you and me.
(picture6)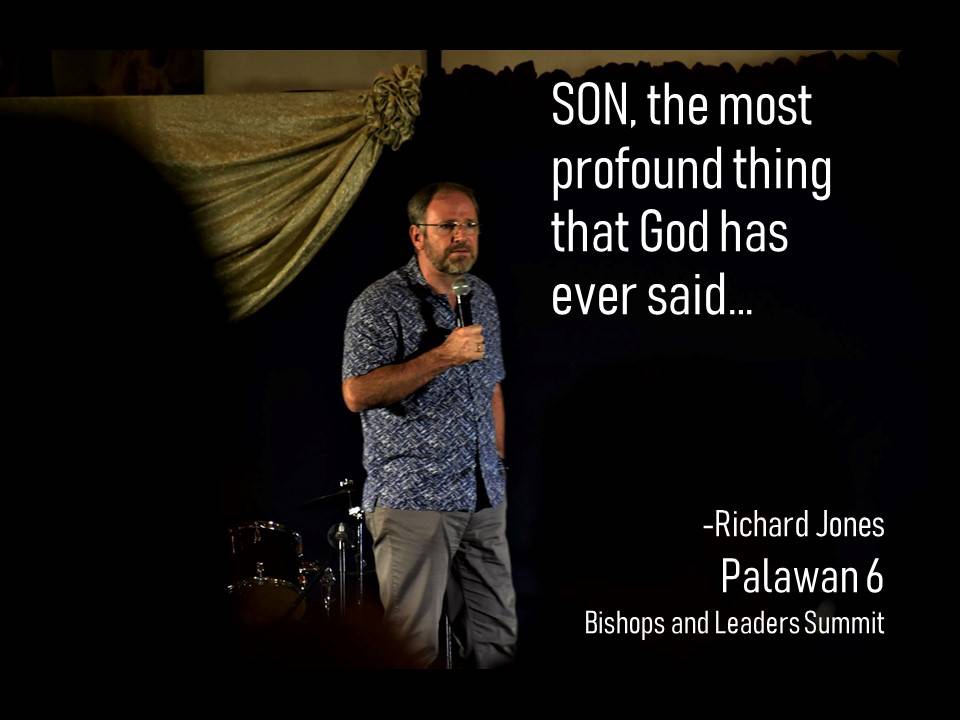 Stillness is God's whisper
Stillness is God's whisper to our lives.
1 Kings 19:12, "And after the earthquake a fire; but the LORD was not in the fire: and after the fire a still small voice. "

A still is a whisper. It derived from Hebrew word "demamah" which means "to whisper" or "to calm." It is a feminine word according to James Strong which also means "quiet" or "silence."
If you are in still or in quietude (for whatever reason) then you hear a whisper of God. When was the last you heard from God?
There are times in one's life, that there must be a moment of silence? (Ecclesiastes 3:7). Silence is Hebrew "chashah," i.e. to be quiet, to be still. Silence can be the language of your soul, a still voice, a whisper from the heart.
One time, I took a photo on the multitude of doves who were on still along a park in New Jersey, USA. Why? They cannot fly. Their feathers were frozen. They were in a moment of whisper. And a little bit farther is where the "Ground Zero" is – when the world stands still during 9/11 or Twin Tower siege. Why would God puts the world in halt?
(picture7)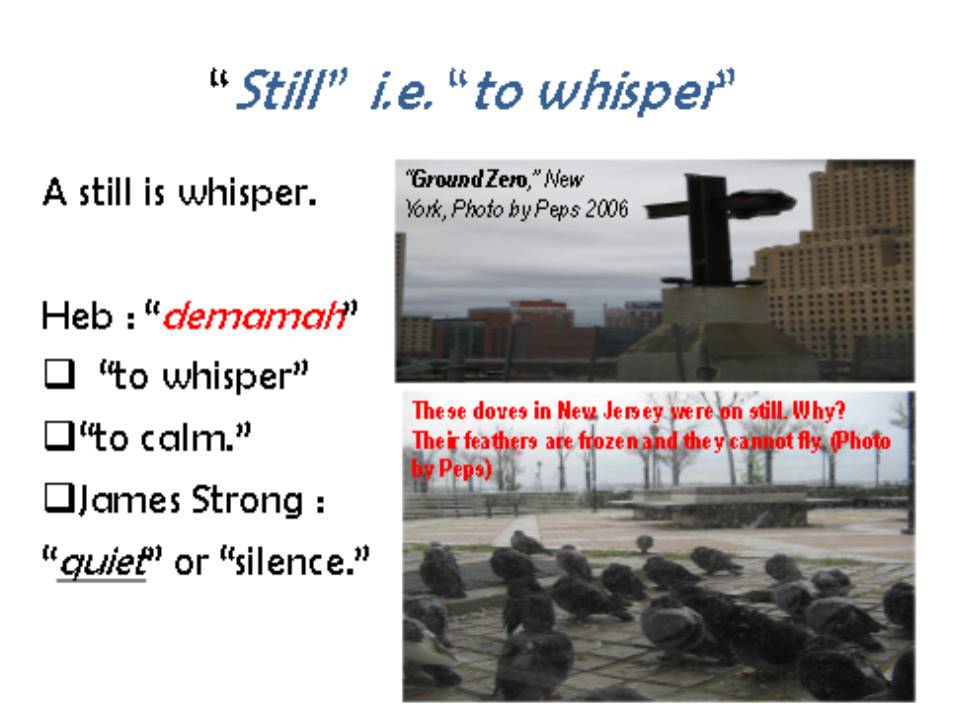 One time, I took a photo on the multitude of doves that were on still along a park in New Jersey, USA. They cannot fly. Why? Their feathers were frozen. They were on a moment of silence. And a little bit farther is where the Ground Zero is - when the world stood still during 9/11 or Twin Towers siege. Why God put the world in halt? Like them, why at times we are being put on hold - in stillness Like a whisper.