The Forwarder
Details

Category: Teachings & Articles
Published: Tuesday, 27 November 2018 00:00
Hits: 1957
The Forwarder
Fountain Breeze Condominium
Barangay Don Bosco, Sucat, Paranaque City
November 23, 2018 (Friday); 4:15 A.M.
Rewritten for Balungao District Jail, Balungao, Pangasinan
November 24, 2018 (Saturday); 11:00 am
(picture1)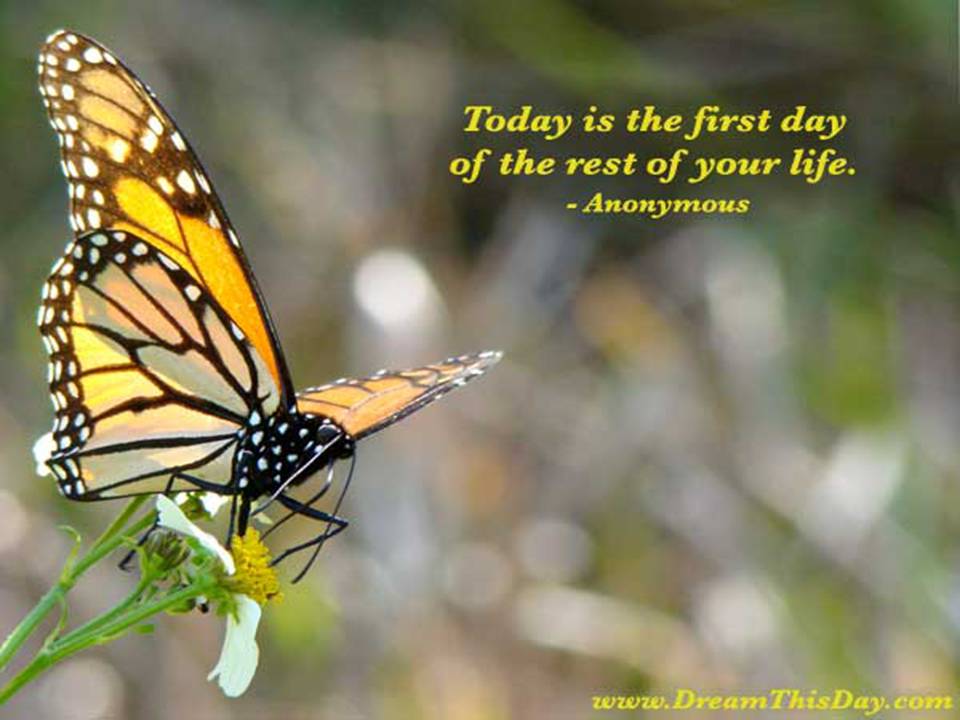 Above photo from the internet
Let every day be the first day
of the rest of your life,
but especially let today be a new beginning.
- Jonathan Lockwood Huie
At 4:15 in the morning today, I awakened by a dream. I saw huge number of cargoes being shipped. The cargoes repeatedly appeared in my dream even when I woke up and attended on my personal needs. By the time I dozed into sleep the word "cargoes" kept appearing.
Some passengers carry an overweight luggage while others prefer to travel light.
God can "load us with benefits" (Psalm 68:29). The ancient city of Bel and Nebo has been ranted by God and told these to them, "your carriages were heavy loaden; they are a burden to the weary beast, " (Isaiah 46:1).
"Heavy loaden" in Hebrew "amas" means "to carry a load" or "to impose a burden." Isaiah said this heavy loaden are burden to us. The word "burden" in Hebrew "massa" means "porterage" or "burden" according to Strong Bible Dictionary.
With my 10 years experience in the airline industry, I am always acquainted with an airport porter who carry huge luggage of the passengers.
I saw a pitiful sight while I was in Xiamen, China in July 2015. I saw a very old man carrying too much load on his back. He simply wanted to work despite of his old age.
(picture2)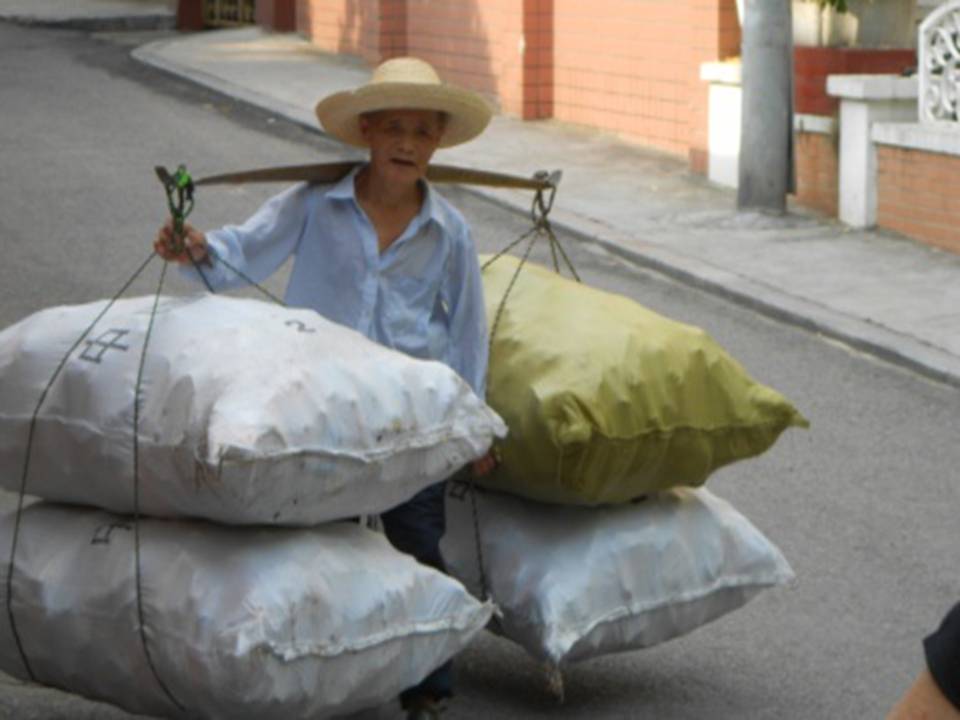 Old man with heavy load in Xiamen,
China, 2015. (Photo by Peps)
A people or nation can be "laden with iniquity," (Isaiah 1:4). For example, God judged His very
own chosen people of Israel and lamented that Jerusalem is a city of "murderers, idolaters, adulterers," and that they shall NOT inherit the land (Ezekiel. 33:26). And with extra-judicial killing (EJK) in this country that kept on counting up will Philippines will soon become the "murder capital in the whole world?" God forbids! Paul warned Timothy on "silly women laden with sins" (2 Tim. 3:6).

And some people are "heavily-laden " with many cares in this life as Christ pointed out in Matthew 11:28.
The forwarder & weight and balance
People have certain amount of energy and determination to carry a load, be literal or figurative. Even in terms of airfreight forwarding, a plane transfiguration is needed as well to limit its cargo handling and operation. The same is true with us. We can only take a burden in life which is proportionate to what we can carry. Do not overweight yourself with cares or burdens that you can afford to carry.
I met forwarders just recently. Don't you know that God is forwarder too. He sent Abraham for a long journey (Genesis 12:1-3). And he sent Moses from Midian to the Land of Pharaoh. In Matthew 10:1-5, Jesus forwarded His disciples for a reason – ":These twelve Jesus sent forth, and commanded them, saying, Go not into the way of the Gentiles, and into any city of the Samaritans enter ye not."
God is like a forwarder that sends people out for a mission work with such a heavy, divine task to carry.
Even Paul lamented the heavy load of God with lack of rest. In 2 Corinthians 7:5 Paul's epistle reads, "Our flesh had no rest," but he also encouraged us that "Our labour is not in vain with God," (1 Corinthians 15:58).
A certain Middle Eastern man named Malik (not his real name) whom I met last November 11, 2018 shall give us a good reason to believe in God.
When this man asked young men which option they would choose, the youngest of them all said, "We will take option B." Malik unbelievably said, "Oh my God! …Oh my God!!" placing his right hand on his mouth.
Why exclaimed "Oh my God?!" But the group of young men were given an option A i.e. to rent his cargo aircraft according to tonnage basis or option B i.e. to get a higher income by renting the plane for P9.5-Million a month without fuel charges and yet the group preferred the latter one.
The young man stressed, "We will be needing the aircraft to deliver goods on 24/7" meaning seven days a week.
Malik strongly refused 7/24 operation of his personally owned Boeing 727 to a newly proposed cargo handling. Why did he refused that? Do you know how much the whole forwarding cost? It is a whooping P3-Billion in one year time.
What did he say that, why did Malik refuse? He said, "even airplane machines needs a break or holiday for her regular maintenance otherwise the engines will burst out."
We call that regular maintenance break a Sabbath.
(picture3)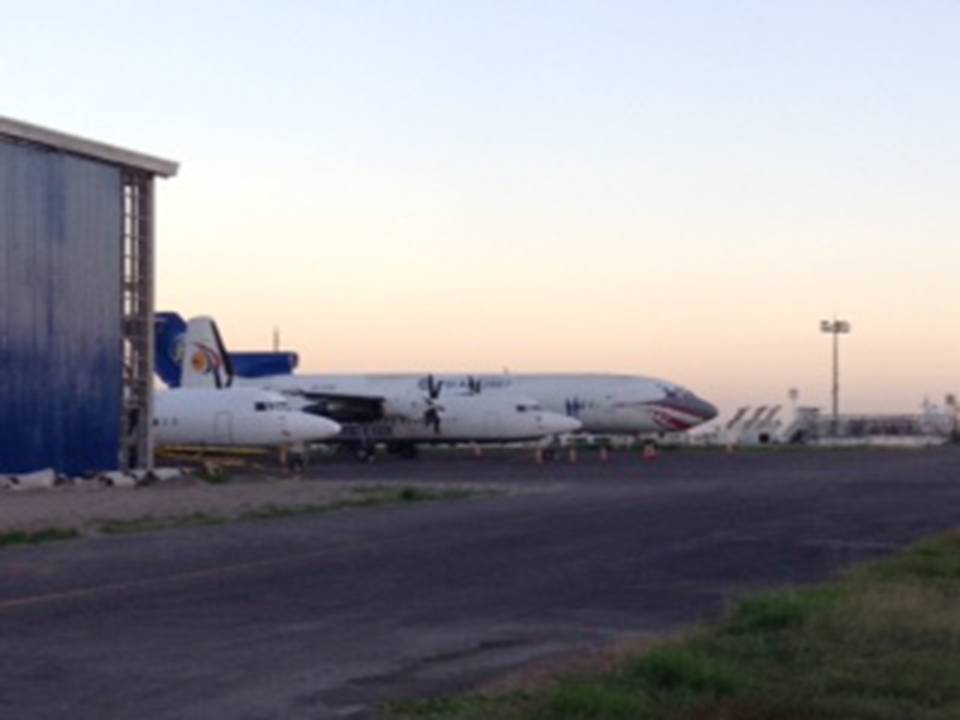 7/11 Photo. A Boeing 727 aircraft at Clark
on November 11, 2018. Photo by Peps
God must be the centre of our lives to put us into the right balance just like an aircraft must be in the centre of gravity to maintain its navigational course. Cargo must be in the centre of the gravity as well. In the same way, if Christ is not the centre of our lives, we will crash on the ground. He said, "Without me, you can do nothing." (John 15:5).
Sabbath
That could be the reason why God designed Sabbath or Rest (Genesis 2:1). Working for our lives alone for 24/7 without a "rest with God" will result to burn-out.
If Malik see the importance of rest and maintenance for his aircraft and refused to do the airfreight forwarding to think it is only a machine, then what more to humans like us. We need rest as well as Sabbatical maintenance to tune in our souls to God. Mosaic Law gave it as a divine order in Deuteronomy 20: 8-10 which is the ceasation of work. That is a human rest. Even God mandated a law for the rest of animals.
Exodus 23:12, "Six days thou shalt do thy work, and on the seventh day thou shalt rest: that thine ox and thine ass may rest, and the son of thy handmaid, and the stranger, may be refreshed." In
New Living Translation (NLT) reads this way, "You have six days each week for your ordinary work, but on the seventh day you must stop working. This gives your ox and your donkey a chance to rest. It also allows your slaves and the foreigners living among you to be refreshed."
Seventh in Hebrew "shebiy" i.e. ordinal number or seventy. The word "seven" denotes "completeness" and "perfection" in Genesis 2:1-2. Those who do not honour this divine rest will often be stressed and worn out – physically, emotionally, mentally and spiritually.
Rest in Hebrew "Shabath" means "to cease and desist (from work)" or "ceasation of work or labour." That is why even government is mandated for exercise Labour Holiday as resting day. It is not only Biblical but Constitutional as well in the Philippine setting.
Refreshed in Hebrew "naphash" means "to take breath' or "to breathe." It simply means that physical and mental task is a very exhausting experience and suffocating that choke your breath. Without the necessary regular rest, even machine like aircraft engine or human body bog down.
Only those who truly find God who can find true rest in their souls.
"Come unto me, all ye that labour and are heavy laden, and I will give you rest. Take my yoke upon you, and learn of me; for I am meek and lowly in heart: and ye shall find rest unto your souls. 
For my yoke is easy, and my burden is light," – Matthew 11:28-30
NOTES:
Sent out (Matthew 10:5) in Greek "apostelo" means "to send out."

Bog down (Webster): To become stuck (as if in a bog) and unable to progress.· (transitive) To cause to become stuck and unable to progress

Porterage the work of carrying luggage, supplies, or other materials, done by porters or laborers. The carrying of burdens or goods as done by porters. 2. The charge for this activity (Free Dictionary).

A freight forwarder, forwarder, or forwarding agent, also known as a non-vessel operating common carrier (NVOCC), is a person or company that organizes shipments for individuals or corporations to get goods from the manufacturer or producer to a market, customer or final point of distribution according to "Freight forwarder" by Random House Unabridged Dictionary (1997).
Forwarders contract with a carrier or often multiple carriers to move the goods. A forwarder does not move the goods but acts as an expert in the logistics network. These carriers can use a variety of shipping modes, including ships, airplanes, trucks, and railroads, and often do utilize multiple modes for a single shipment
Earliest freight. One of the earliest freight forwarders was Thomas Meadows and Company Limited of London, England, established in 1836.

Weighing scale. A weighing scale is devices to measure weight or mass. They are also known as mass scales, weight scales, mass balance, weight balance, or simply scale, balance, or balance scale. The traditional scale consists of two plates or bowls suspended at equal distance of a fulcrum. One plate holds an object of unknown mass, while known masses are added to the other plate until static equilibrium is achieved and the plates level off, which happens when the mass on each plates is equal.

Center of Gravity. The center of gravity of an aircraft is the point over which the aircraft would balance. Its position is calculated after supporting the aircraft on at least two sets of weighing scales or load cells and noting the weight shown on each set of scales or load cells. The center of gravity affects the stability of the aircraft.

Weight and Balance. Weight and Balance Weight Center of Gravity The center of gravity can be determined here. It is always on the longitudinal design axis of the aircraft ...

Labour: Biblical verses: Labour - Matt. 11:28; Rom. 16:12; 1 Cor. 3:8