As friends
Details

Category: Teachings & Articles
Published: Monday, 08 January 2018 02:17
Hits: 2931
As friends
By Augusto A. Kho
January 7, 2018 (Sunday); 6:01 AM
(picture1)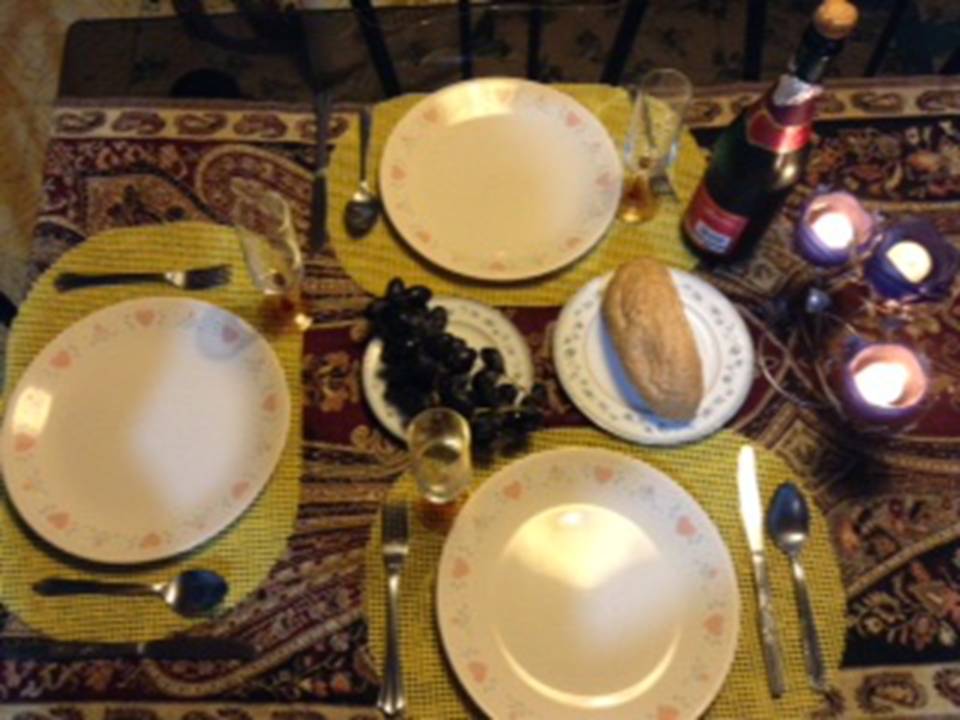 Our Shabbat Table at home
He talks different whenever he is in the office yet he have another kind of mood whenever he is in the eating table? The difference is quite noticeable.
In the office, he is formal and legal but in the dining table he is casual and very personal. What makes the difference?
So often I would rather visit them early morning before breakfast and join meal with them where casual and light conversation takes place in the dining table.
As friends
At 8:00 AM, on December 30, 2017 when I read this verse in Revelation 3:20/ New Living Translation (NLT) that says : "If you hear my voice and open the door, I will come in… and we will share a meal together as friends."

Often that during casual and light meal time when someone reveals to you his mind, thoughts or secrets. Kuya Dan shares a lot of things from his hearts when we have a casual meal time just like what he shared last December 25 at Café Ilang-Ilang. It reminds me also that during meal time when God revealed His secrets to people whom He consider "as friends" just like Abraham.
(picture2)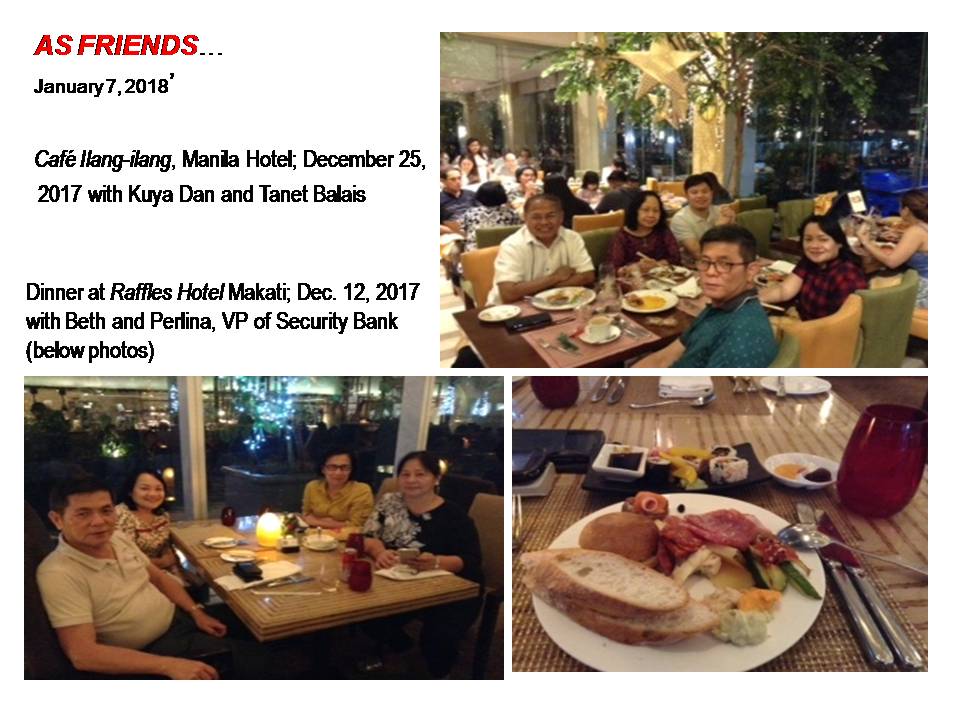 Deipnon
In King James Version (KJV), Revelation 3:20 reads this way, "Behold, I stand at the door, and knock: if any man hear my voice, and open the door, I will come in to him, and will sup with him, and he with me. "
According to the Greek culture (since New Testament is written in their mother tongue), the word "sup" is interpreted in 3 Greek key words namely: akratisma, ariston and deipnon. These are the 3 meals among the Greeks.
The word, akratisma refers to breakfast, which was no more than a piece of dried bread dipped in wine. Ariston, is the midday meal. A man normally do not go home for it; it is simply a picnic snack eaten by the side of the pavement, or in some colonnade, or in the city square. Deipnon is the evening meal; the main meal of the day; people lingered over it, for the day's work was done according to William Barclay.
The Greek deipnon means . "to dine; the principal or evening meal; a formal meal usually held at evening as Messiah's Feast, symbol of God's Kingdom" which I already shared last year. Visit www.clsfrosales.com and CLICK "DEIPNON: The Invitation"
Greek goddess of dinner
Hekate is the Greek goddess of dinner
According to Encyclopædia Britannica, Hekate has power over heaven, earth, and sea and is able to grant prosperity and all the blessings of daily life. The main purpose of the deipnon is to honor Hekate and to placate (appease) the souls in her wake who "longed for vengeance" according to Aeschylus, "Doubtful Fragment."
Abraham and the three men
There is a story about Abraham and the three men who were passing by in Genesis 18.
Why such a visit? What Abraham did? He hurriedly met them and pressed the passers-by to come to his tent and to eat. Genesis 18:2/NIV, "Abraham looked up and saw three men standing nearby. When he saw them, he hurried from the entrance of his tent to meet them and bowed low to the ground."
(picture3)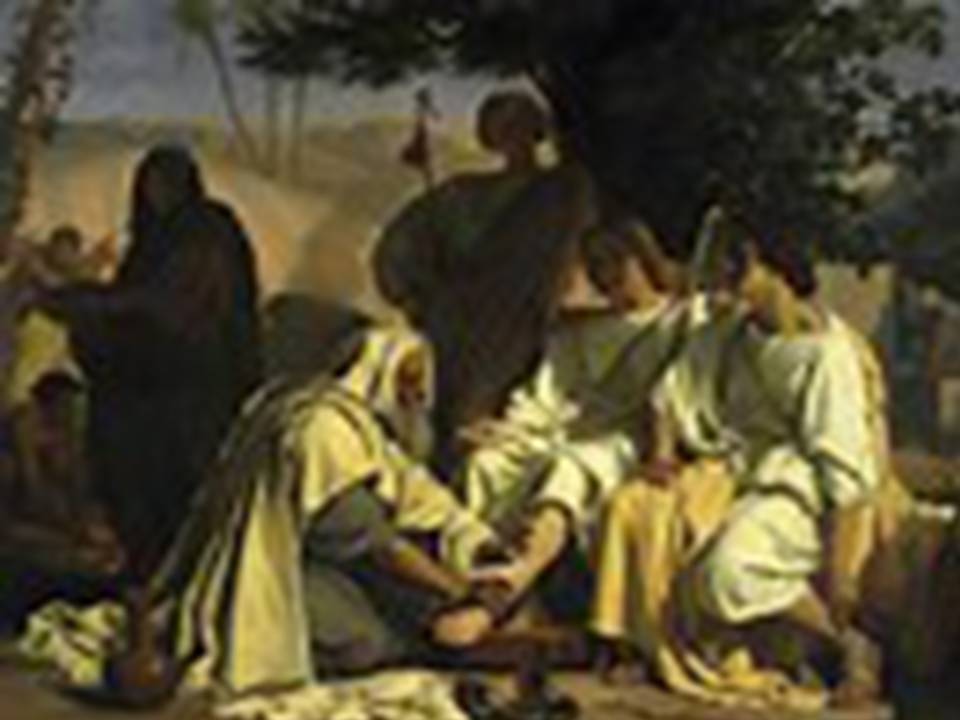 Photo from the internet
Look at the way Abraham begged to the three men to dine in his tent. "And said, My Lord, if now I have found favour in thy sight, pass not away, I pray thee, from thy servant," (Gen. 18:3). After dinner, the three headed towards Sodom until God changed His mind saying in Gen 18:17, "And the LORD said, Shall I hide from Abraham that thing which I do?" Was it the dinner has something to do with it? I think so!
In others words, during those light moments on the eating table as you find that even Sarah laughed during those momentous time that God decided to share to Abraham His great plan of destroying Sodom and Gomorrah until the later interceded for the city because his nephew, Lot and his family live there.
The dining table that Abraham hosted for the three angels or men saved Lot.
Abraham, a friend of God
In James 2:23 23 it says, "Abraham believed God, and it was reckoned to him as righteousness"; and he was called the friend of God.' (RSV). Notice that in Genesis 18:2, God with three others appeared to Abraham as "human" and dine with this patriarch.
Can you be a friend of God as well?
Jesus' disciples
Jesus disciples somehow found favour from the Lord Christ Jesus when he called them "friends"./
John 15:15/ NIV, says, "I no longer call you servants, because a servant does not know his master's business. Instead, I have called you friends, for everything that I learned from my Father I have made known to you."
The word "friend" in Greek "philos" means "associate." The Church of Philadelphia means "brotherly love."

Associate in Webster is called "companion, partner, or friend." Dictionary.com defined "associate" as "to connect or bring into relation, as thought, feeling, or memory."
A "friend" in Hebrew "merea" means "companion" or "confidential friend" which originally came from the word "ra'ah" i.e. "to pasture, to graze, to tend" (Genesis 26:26). So a true friend has a pastoral heart who watches and guards his friend. Jesus Christ is called " a friend of the gluttons and the publicans " (Matthew 11:19; Luke 7:24)
There is also a "friend" who dines with us but will betray you and me as well (Psalm 41:9; Matthew 26:21). Also during the Passover Meal that Christ shared intimate facts about Him in Matthew 26:19-31.
Take note that John 15:15 was spoken by Christ Himself calling His disciples as friends right after the dinner during the Passover in John 13:1-4. Again, it was dinner time that God called the disciples "friends".
Moses and the Passover Meal
God commanded Moses to prepare a paschal lamb for dinner time. He commanded His servant that the lamb must be prepared per family or tribe. Why? It is called the Passover Meal. What is the Passover Meal?
Exodus 12:11, "And thus shall ye eat it; with your loins girded, your shoes on your feet, and your staff in your hand; and ye shall eat it in haste: it is the LORD'S passover."
Passover in Hebrew pesach means pretermission (omission) , festival, offering or victim. Passover demands a victim. And the Passover paschal lamb symbolizes Christ Jesus.
And God said the Passover Meal is "memorial" and "ordinance" which means "perpetual" and "decree as from the court." In Exodus 12:14.
(picture4)
Above photo from the internet
The blood of the lamb will be sprinkled to the doorposts so that when the angel of death whom the Lord will send to the Land of Egypt to slaughter the firstborn of the Egyptians, the Jews's firstborn sons will be spared.
The Passover Meal denotes deliverance, protection and salvation and fulfilment of God's promise to Canaan, The same is true to the Lord's Supper.

Eating with the gluttons and sinners
Christ was highly discriminated because he with the gluttons, sinners, publicans and prostitutes. Yet Christ defended His meal ethics in Luke 5:32, when He said, "I came not to call the righteous, but sinners to repentance. "
(picture5)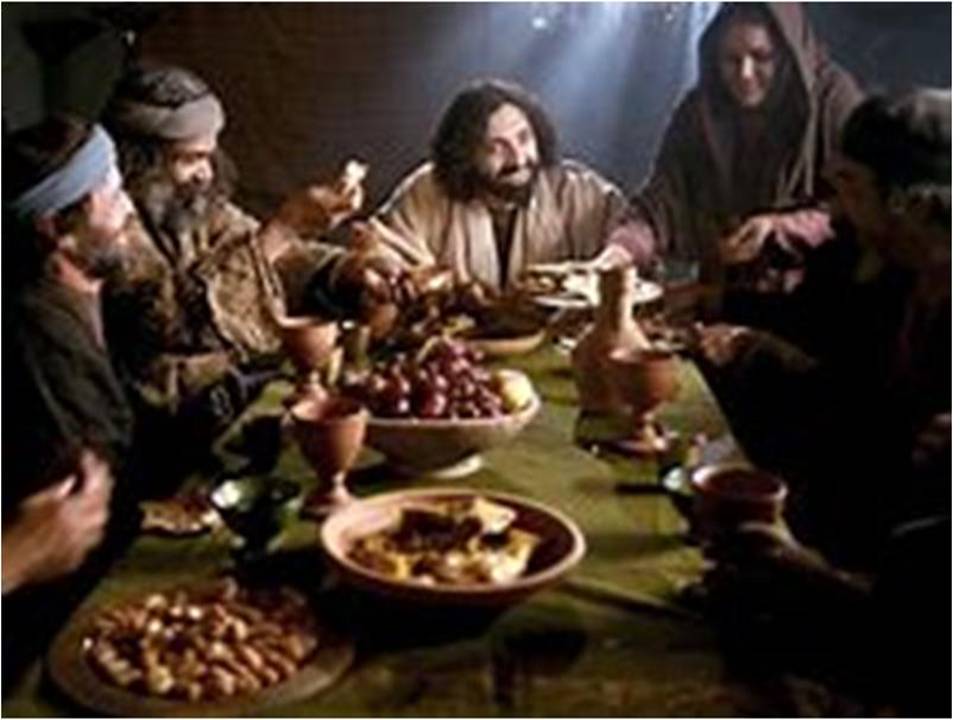 Above photo from the internet
Friends share
It was during the Palawan 5 in November, 2017 when I met PAMANA chairman, Bishop Rodelio Javien. The convenors of that event also initiated us to seal a covenant to one another as unto the Lord Christ. So when Pastor Javien invited me to join their forthcoming December 2017 Thanksgiving Fellowship, I opted to give in. Why? Friends share the meal table.
(picture6)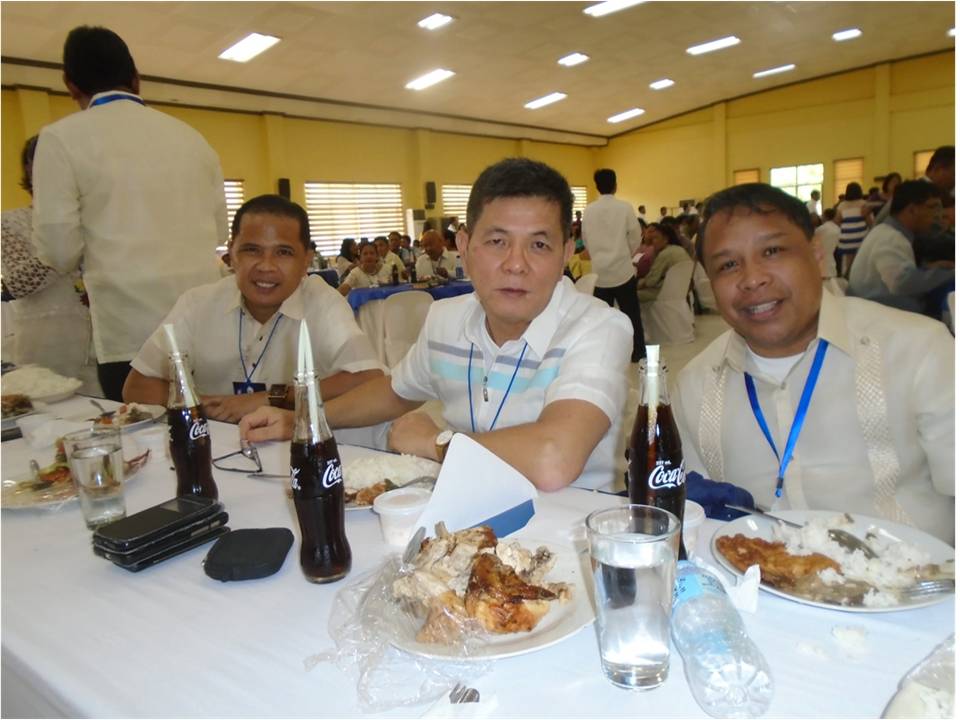 I was well-received when I arrived at the reception table on December 10. Bishop Mike Gomez ushered me to the presidential table where the officers of PAMANA were seated in. Those are "reserved seats" meant for the officers supposedly.
Inn
The word " inn" in Luke 2:7 that says "There is no room for them in the inn" has a deeper meaning.
"Inn" in Greek "kataluma" means "room, space, place marked off" Meaning it is a reserved which refers not only as "lodging inn" but "eating room" or "eating table" as well. Kataluma is derived from the original Greek word"Katalou" meaning " to dissolve, disunite (what has been joined together); to destroy." To a traveller, it means taking off straps and packs once he finds a place to stop to take rest or wash himself.
The word "inn" is in the context of "unloading" your stress, weight, burdens, unforgiving, bitterness, hate, sins, etc. once you joins someone in the table, it refers to personal intimacy dislodging everything that have been strapped over you.
Korean guy
On December 22, I went to SM Rosales when I chanced to meet someone's else eyes that looks very familiar to me. I readily snapped back my eyes when I realized it was a Korean missionary whom I have not been talking for the past 17 years. Immediately, I shifted away from him only to find myself running after him. When I found him, I touched his shoulder from the back and he turned his head towards me and I said to him, "I will talk to you later!" When his face remained emotionless and he never said a word, I refreshed my statements saying, " I will talk to you later, meaning I will invite you later for dinner." Then I left. And I heard the Lord saying, "You cannot live harbouring bitterness forever. For God so loved the world, that He gave His son… Christ accepted you, accept one another also." Something heavy from me immediately snatched away.
Philadelphia Church
One time Sadhu Selvaraj was the guest speaking of CSLF main church and he shared this to the congregation. "The Lord told me that you are a Philadelphia Church."
(picture7)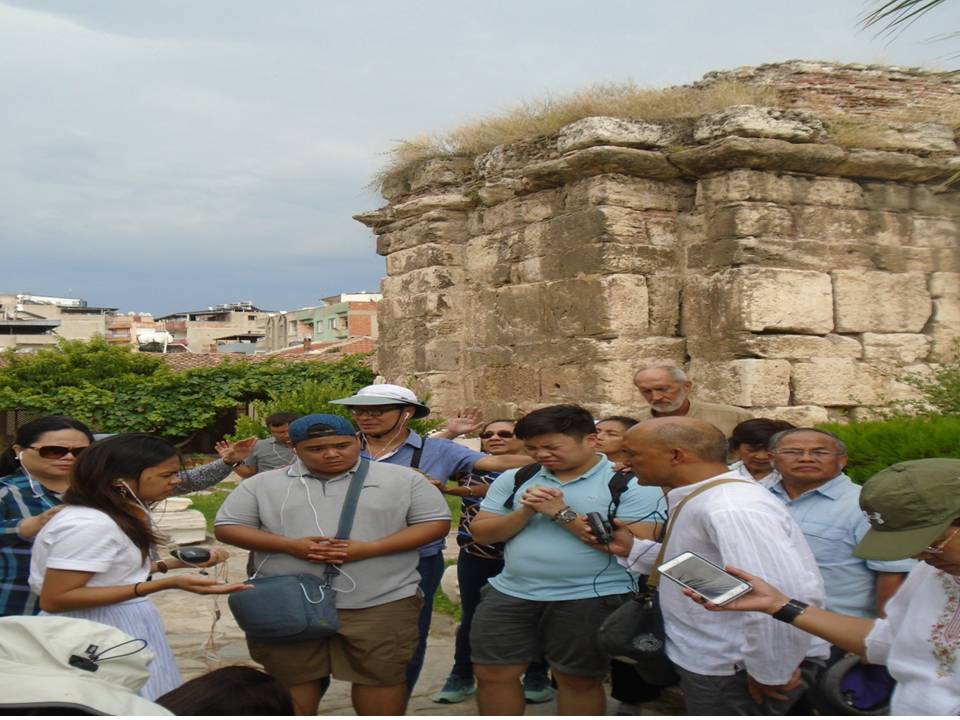 Above photo in Philadelphia, Turkey (Photo by Peps 2017)
We visited the ruins of the ancient Philadelphia sometime on June, 2017. Philadelphia means "brotherly love." And anyone who does not love his own brother but hates him is a liar ((1 John 4:20).
Christ's disciples
Jesus Christ called His disciples "friends" in John 15:15/ NIV, "I no longer call you servants, because a servant does not know his master's business. Instead, I have called you friends, for everything that I learned from my Father I have made known to you."

The word, "friend" in Greek "philos" means "associate." And Christ called His disciples friends right after dinner and He revealed to them the "signs of the end times" in the same way that God revealed to Abraham His plan to Sodom and Gomorrah after dinner time.
Invitation
Christ's is seen knocking at Laodicea Church's door denote an invitation to the Lord's Supper which is called "memorial" and "ordinance" or "decree" as mandated in Exodus 12 to spare His people to become a victim of His judgment just like the way He killed all the firstborn in Egypt.
Because of Laodicea's miserable condition, God invites them back again to a Greek culture kind of dinner. He said, "Behold, I stand at the door, and knock: if any man hear my voice, and open the door, I will come in to him, and will sup with him, and he with me."
That's the reason we give special meal to special people for the Lord to the dine with them every December or what they call Christmas Season. From December 19, 20, 21 we hosted special meal to the pastors in District 6; to the prisoners in District Jail in Balungao town and to the underprivileged children in Mc Donalds.
(picture8)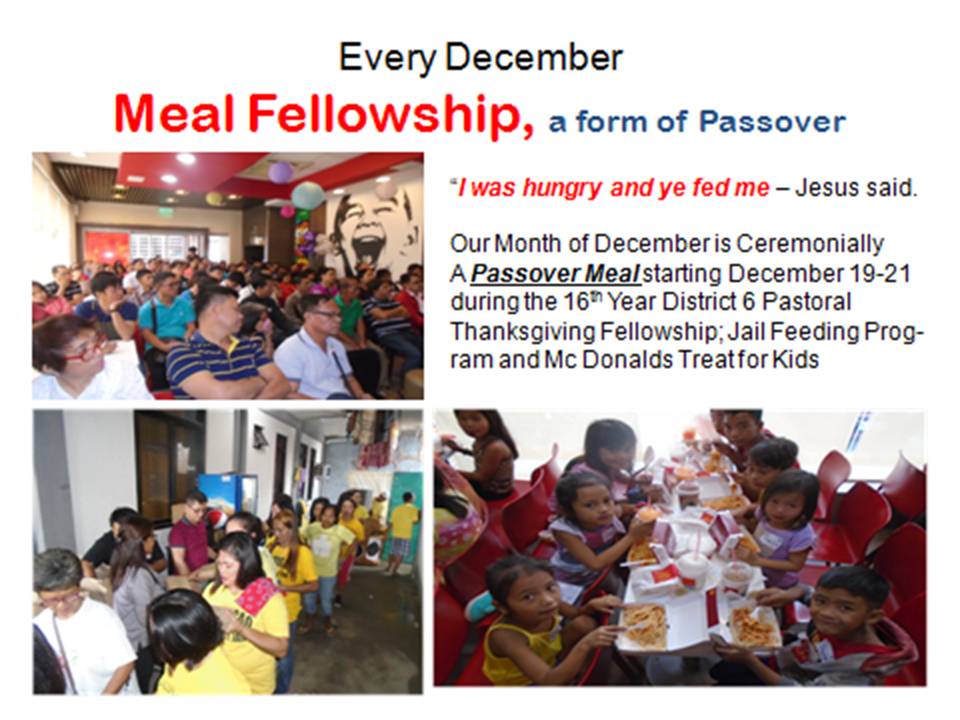 Reservation
There was a surprise birthday party for Ate Tanet, wife of Kuya Dan Balais last January 5, 2018. I texted Isaac, my son to come over to join. It was held in the roof top of CLSF Central which is on the 6th  Floor. Fortunately, Isaac did not come because I've found at that the seats were all reserved and Isaac was not on the list.
(picture9)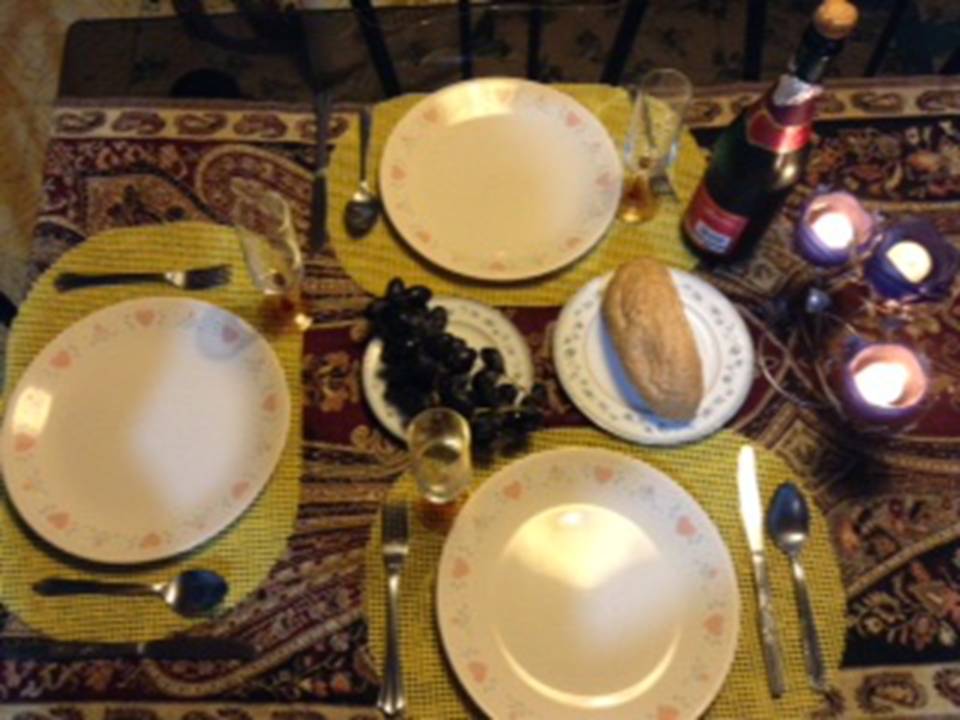 The same is true in the Wedding Feast of the Lamb which is the Feast of Tabernacles, we need a reservation to be a part of it. That is why we ceremonially keep on celebrating the Lord's Supper or Deipnon awaiting for the Saviour's return. As the Bible puts it, "Many are called, but few are chosen."
(picture10)