KCGI: "Space and Time"
Details

Category: Teachings & Articles
Published: Monday, 14 January 2019 09:14
Hits: 1028
KCGI: "Space and Time"
By Augusto A. Kho
Lima Restaurat; Rumah Highlands Hotel
Nivel Hills, Busay, Cebu City (32) 263-3132
January 6, 2019 (Sunday); 4:50 pm
Edited : January 10, 2019 (Thursday); 11:11 a.m.
Between space and time are events. Either you find it or lose it. It is all yours.
(picture1)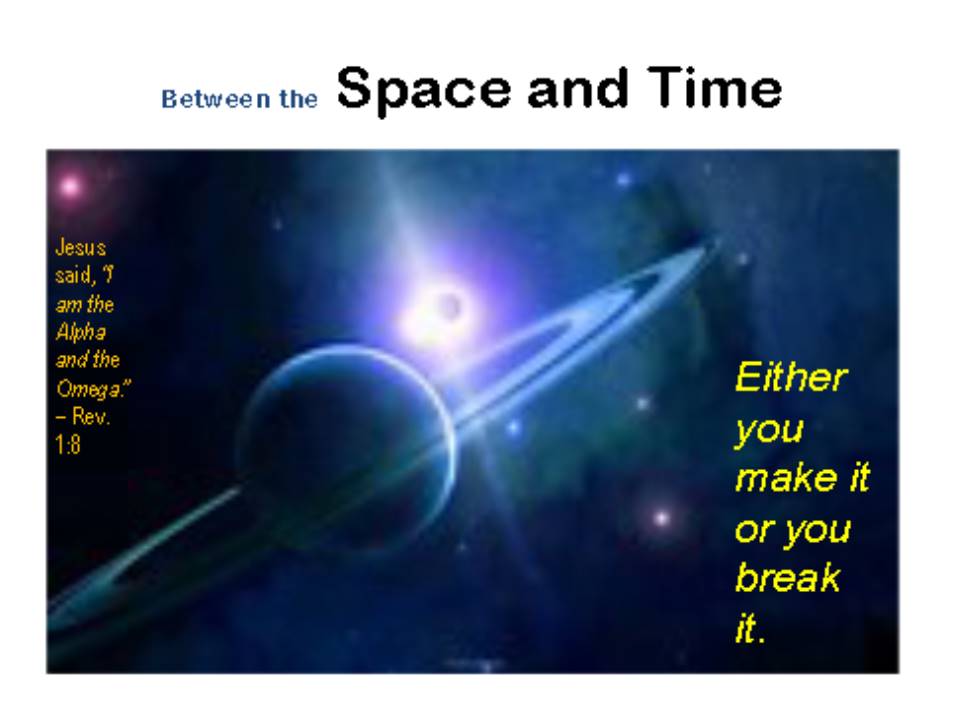 By the end of Kairos Cargo Group Inc. 2-Day Strategic Planning held in Rumah Highlands Hotel in Cebu City from January 5-6, I shared them Jeremiah 29:11/ New International Version that says, "For I know the plans I have for you," declares the LORD, "plans to prosper you and not to harm you, plans to give you hope and a future."'
The word "future" in King James Version is being interpreted as ''end.'' The word end in Hebrew 'achariyth " (akh-ar-eeth) means "after part" or ''latter time.''
What lies in the future depends primarily to the events or issues that takes place between the past the future. We call that kairos, Greek word which is equivalent to '' the opportune time.'' Opportunity does not happens ordinarily. Opportunity is a special occasion or to be exact a holiday. It rarely happens. It may not come the second time around whenever you miss it.
In other words, opportunity occurs or travels in just a limited space and time. Between time and space are special event/s that will takes place. Such rare moment must be grasped otherwise you will lose the brief passing of time. A moment is being measures just "wink in 1,000 / second."' Too brief that could hardly be distinguished. It takes telescopic eyes to take a glance of it an able to discern it.

Time is being measured by the Greek though chronos, kairos and pleroo.
Chronos is the general time i.e. 24/hours a day or 365/year. Kairos is the opportune time while the pleroo is the fulfilment of (chronos) time.
(picture2)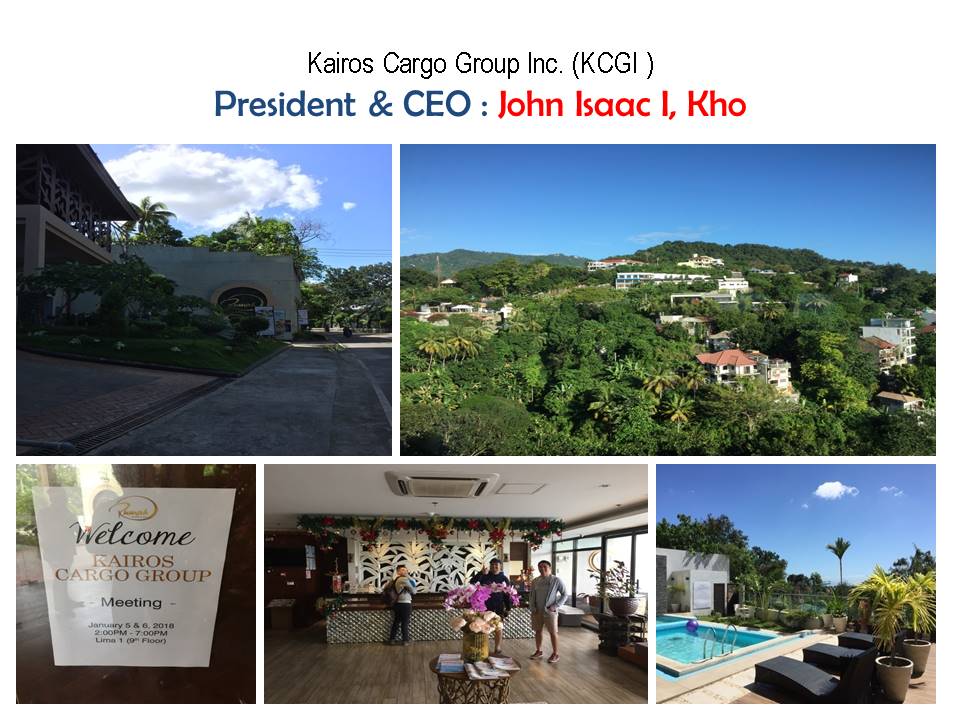 The good future that lies ahead depends on this occasional time that passing briefly that we can grabbed to make the make the most of it That is why Paul says in Ephesians 5:16, "' Redeeming the time, because the days are evil. '' The time used there in Greek "kairos" is interpreted as "the right time'' or ''seasonal.''
Timing, at the right season and at the right time to a right person is crucial just like when Noah responded to the call of God during The Flood. All Noah's generation is completely terminated except his family. It is because Noah knew the timing of God in terms of divine judgment.
In the first few months of years you will enjoy your harvest because you were the first one, the pioneer in this industry. Now you are crossing borders – a new frontier that will change this logistics industry. You may be raking hundreds of millions probably at first but later on your contemporaries in this field will copy your ideas and from there you will create competitors as ''enemies." The enemy might even arise among you for greed and power. So be careful and guard your heart's intentions.
You see, you sell space and time in this logistic industry. And you're doing well greater than your contemporaries. You sell them faster and more efficiently. And you broke the old and traditional barriers. You sell space for lesser pace (which is time-saving). But it may cost a bit higher to your client. Yet it is not worth it! That is space and time comes in. You have the space with a consumable lesser time frame for delivery. .
But the good future is there already as the Lord decreed. He said, "To give you hope and a future."' The word "future" or ''ënd"' is certain and definite. And the word ënd or future has a positive definition which means ''a reward'' in other definition from the Hebrew word.
Reward is not meant for a loser but for a winner. Reward is the prize of those who can endure. Will you/ So between this space and time is yours. You better grab it otherwise someone wills.
(picture3)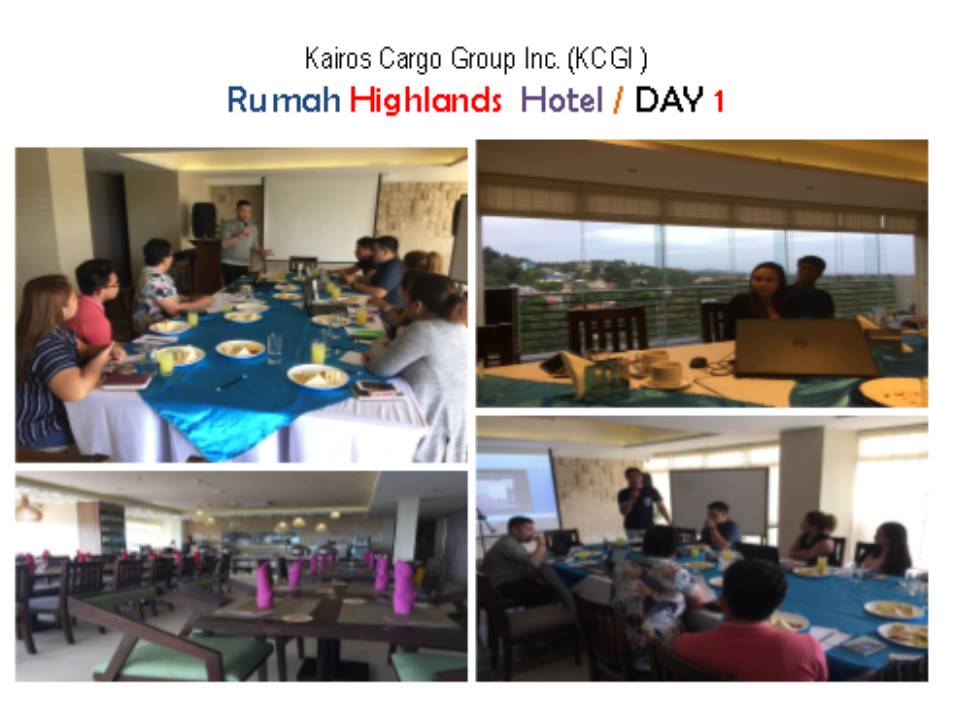 (KCGI board and staff later applauded, a sign they were all encouraged and been moved with the message as if ready to launch a rocket on the space).
You might be few in numbers but God is working out with the few and the base people like the 12 disciples to display that the power of God does not belong to the strong and the mighty but from the weak (1 Corinthians 1:27-29)
Isaac whispered, "Pa, shall share to them the vision I received from the Lord?" I answered back, "It's up to you."" And the one who holds your beginning or end or future but Christ's. He said, "' Jesus said, "I am the Alpha and the Omega,"' – Rev. 1:8. So this reward or good future is crucial. Either you will break it or you make it.
Throaty, Isaac begun his story during his recent lowest moment of his life when God shown him a series of vision. God asking him when to begin and stop whether he want the whole vision to be shown. The vision was very progressive when God brought him in a tunnel with two flaming swords on his hands, and two creatures on his back who motion only when he moves. These two creatures only do what he is exactly doing. Then the Lord has shown him a treasure chest.
(picture4)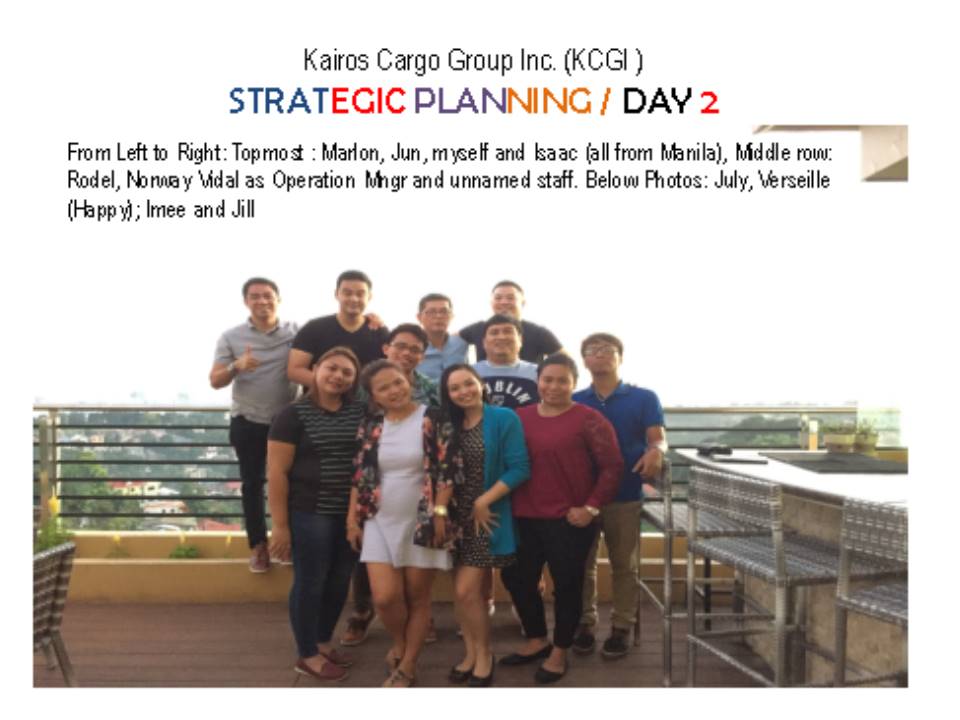 Isaac said:
"God have me this vision and I merely received these a few months ago for the following reasons:
• 1st, I am doing this to my parents who are both missionary. I've seen their financial struggles when Papa left his airline work and Mama left her work from the Bangko Senral Ng Pilipinas.
I remember that we ad one dinner one night and said the grace prayer yet we have merely empty plates on the table. We have no food, no money then the door knock and someone dropped by to provide us provision for the day.
• 2nd, I remember my struggles when I was 3-year old when the church musical instruments are being played during the worship practice that it rises me up from my bed. We live in a church and the church is our home. They would tease me saying, "This is not your house. This is a church. And we simply have a room in the church building.
• 3rd, I remember that I was confronted by my parents why am I always hanging out to one our church member's home. I asked, "Why they always have hot dog while we don't have hot dog at home." Papa ranted God and asked, "I left my lucrative job and yet you cannot even provide hot-dog for my son." From that time on, we never ran out of hot-dog in the house. Hot dogs back home now is only being consumed most of the time by our house-helpers.
• 4th, I've gone through and I would like to help the poor, provides for them free education and give them jobs.
• 5th, this is the most important of all. I am a licensed pilot and I was not able to pursue my dream to become a commercial pilot due to financial reasons. To be honest, aviation is only meant for the rich, not for the poor. And airline industry is one of the most corrupt systems today. I'd like to change that.
Just recently when I was inside the church, God spoke and said, "My son, teach my people to fly, to become a pilot, and send missionaries all over the Philippines to share My Word."I was crying then when I received the message.
All the while, I thought I wanted to become a commercial pilot but God intended me to teach future pilots.
The ultimate vision is to put up a flying school and to give 100% aviation scholarship grants to the deserving poor and send them as missionaries. "
(picture5)
The work is yet far from over. We needed much of your prayers and it is always be an urgent appeal. From our end, we are hoping for God to work in us and through us. God bless!
NOTES
Kairos Cargo Group Inc. (KCGI) is a newly opened logistics company based in Paranaque City which is being managed by the millennial. Cebu City Office is perhaps just one of the offices to be opened as KCGI crosses the borders.

Logistics is the aspect of military science dealing with the procurement, maintance, and transportation of military materials, facilities and personnel; it is the science of the handing of the details of an operation according to Webster. It originated from the Greek word logistike which means "the art of calculating""or from the Greek word "logos" which mean "reason."

KCGI has been operation for the past two months into air forwarding and in-flight catering as well.